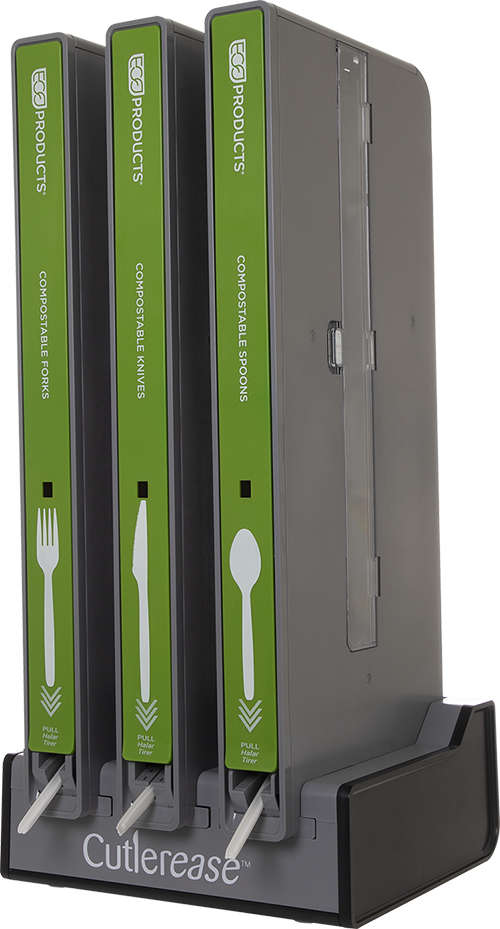 Eco Products: Cutlerease Dispensary System
As public health concerns keep growing, so does the food service industry's need for sanitary stations. Cutlerease Dispensary System provides a solution for the handling of loose cutlery in dining areas, cafeterias and other public spaces.

Compact to fit comfortably on a counter top, the dispensary controls the release of clean, hygienic cutlery to your diners. Diners just simply pull the the end of their desired utensil and the machine will gently unlatch. This efficient, innovative design improves the dining experience, supports sustainability and avoids unwanted germ transfer or bacteria accumulation.
Learn More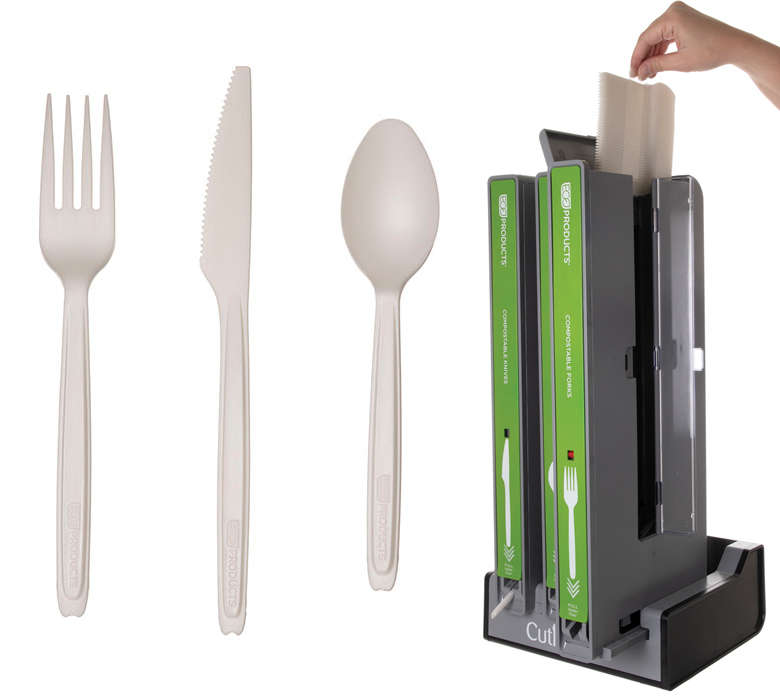 Cutlerease Cutlery
Made from 100% renewable resources
Made with PLA, a plant based plastic
BPI- Certified Compostable
Watch Video
How to Lease a Cutlerease Dispensary System?

Send in your lease requests to help.desk@shopatdean.com or call 216-325-0994. A sales support agent will be available to assist your order and any additional questions.

Download the "Lease with Ease" pdf to review rental agreement.



Note: Shipping typically takes 7 - 10 days from the time of rental approval. Due to high volume, please expect potential delays.
"Lease With Ease" PDF
Cutlerease Tutorial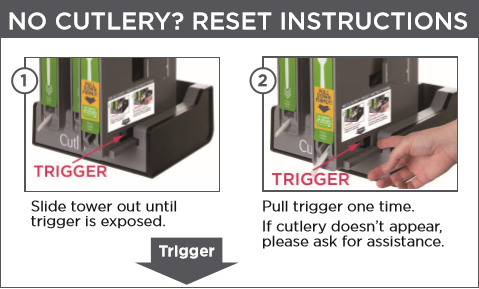 Eco- Products Cutlerease Set-Up Guide
Download this deck for step-by-step instructions on setting up your dispensary.
Download Instructions
Keep Up With Latest Shop At Dean Offers!
Sign up for the Dean Supply newsletter.