DateCodeGenie
Smart Label Solutions at Your Command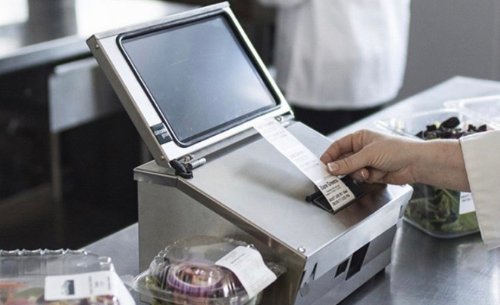 Introducing the DateCodeGenie® | More than just a labeling system.
In any restaurant or kitchen, productivity is a must to keep things running smoothly. The DateCodeGenie is one way to revolutionize your food preparation and labeling process, increase efficiency and accuracy and maximize labor hours. It is a cloud-based, centrally managed device that is fully customizable for your kitchen's needs. See how it has impacted these kitchens' day-to-day operations:
Restaurant kitchen productivity at its finest
The DateCodeGenie® is far more than just a labeling system. This one small machine will impact so many other parts of your day-to-day operations.
Have multiple locations? The centrally managed online portal can update multiple machines at once.
Want to add your logo? The revolutionary drag-and-drop label designer makes it easy.
Handwritten labels can take up 120 hours per year - DateCodeGenie prints 1 label every second, saving 117 labor hours per year.
Access recipes, training materials, videos, images of product and interactive user content via the multimedia gallery.
High quality kitchen-grade stainless steel housing protects components from tough kitchen enviornments.
Don't purchase pre-printed labels only to throw them out once information changes - print 1 at a time at just $0.06 per label.
If you print at least 30 labels per day, the machine will pay for itself in just 6 months!
No monthly recurring charges to maintain service - just purchase the machine with automatic 2 year warranty included.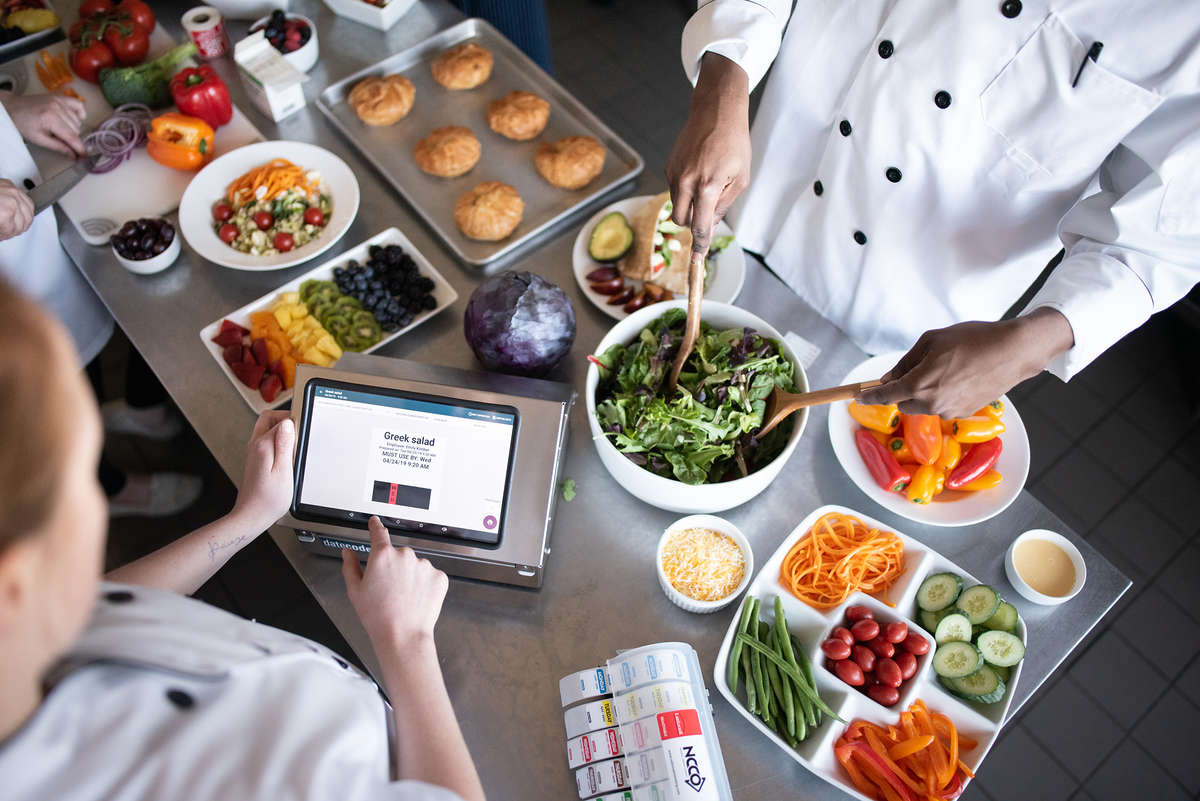 Agile software designed to withstand any kitchen
Each device has a full-color touchscreen and thermal printer housed in kitchen-grade stainless steel, durable enough to withstand any tough kitchen environment. The system is Wi-Fi enabled and updates automatically every 24 hours. You can feel secure knowing that even if something does happen, the machine is covered under a comprehensive 2 year warranty. The thermal printer prints up to 60 labels per minute, masterfully handling 2" & 3" labels. All labels are FDA compliant and can be applied indirectly to food and safely applied to cooler and freezer containers.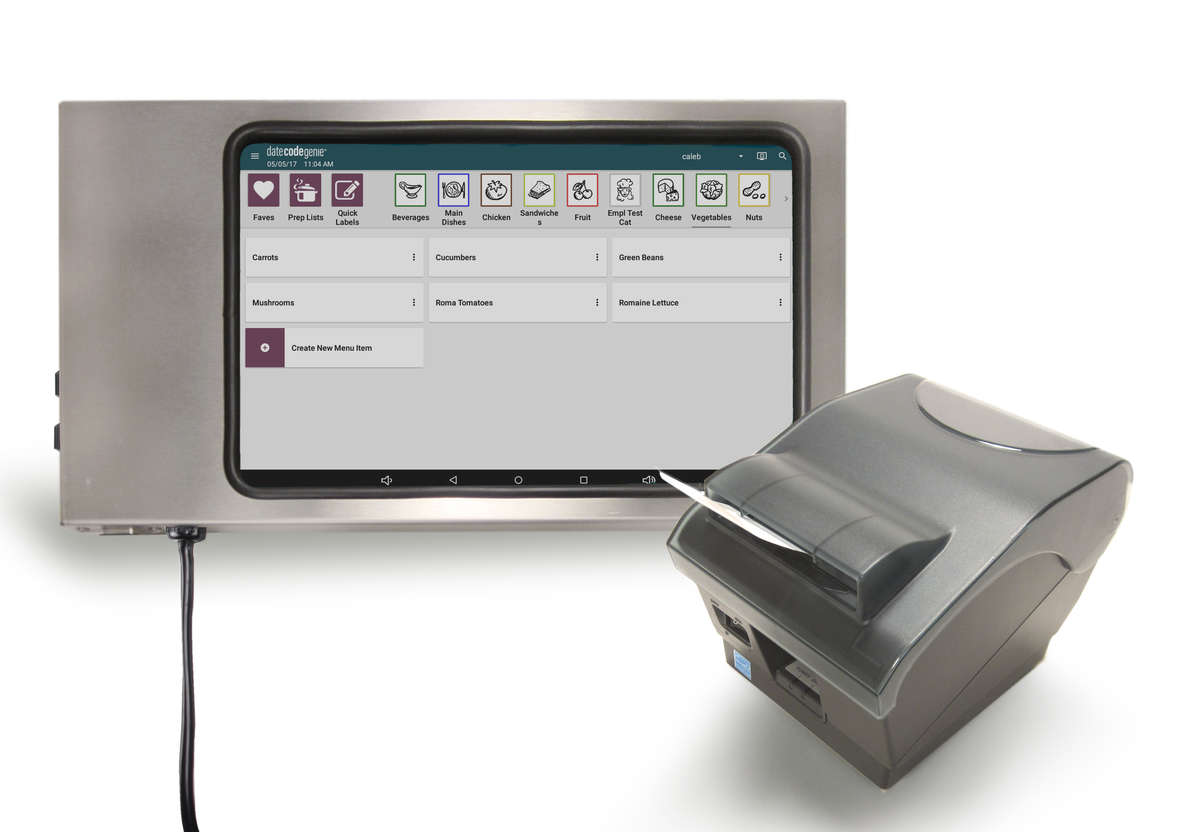 Perfect for any type of restaurant of quick-service establishment
Whether you are labeling ingredients, preparing for a busy week or selling grab-and-go options, the DateCodeGenie will come in handy for any type of food service establishment. With multiple sizes available, you will find a model that will be able to fit your needs without wasting precious counter space in your kitchen.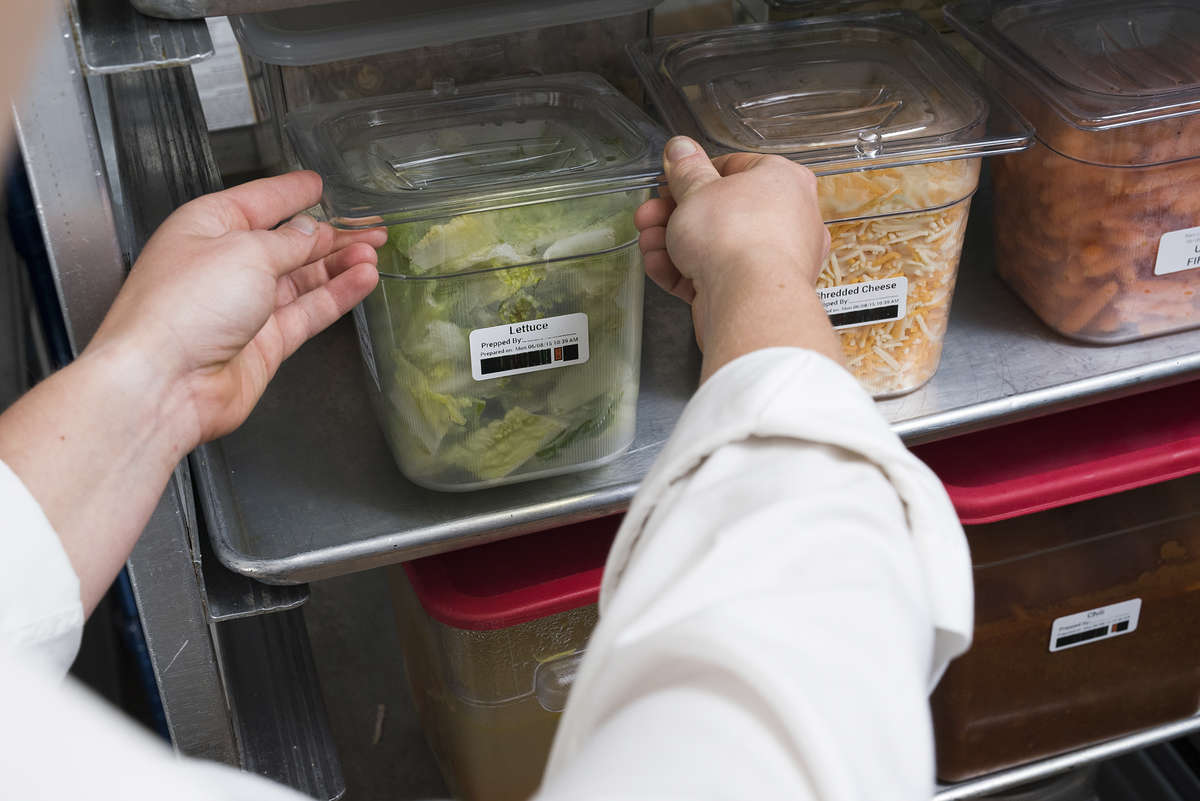 Want to know more?
Get in touch! We'd be happy to share more information about DateCodeGenie and schedule a time for a demonstration so you can see first hand all this small machine can do for your kitchen's productivity!
A member of our sales team will reach out to you directly.