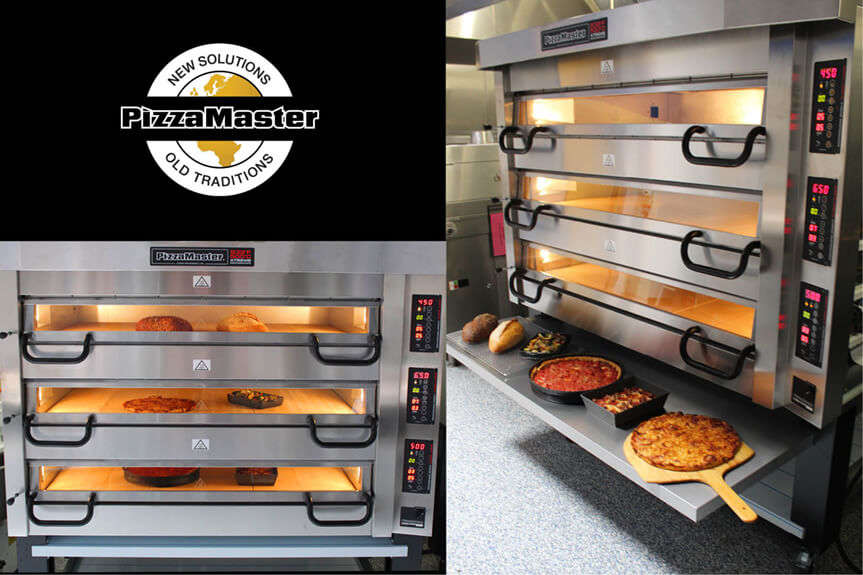 Pizza Chefs From around the Country Have Tested PizzaMaster Ovens, and the Difference Is Clear....
Pizzamaster is not just an oven manufacturer. They have a greater mission: "to improve and spread the knowledge of this Italian treasure globally."
PizzaMaster is the largest electric deck oven range in the world with over 80 different sizes available. The PizzaMaster electric pizza ovens are high temperature (932° F) and deliver continuous high capacity. This high power and high temperature provides superior capacity and an old world bake flavor for tastier pizza.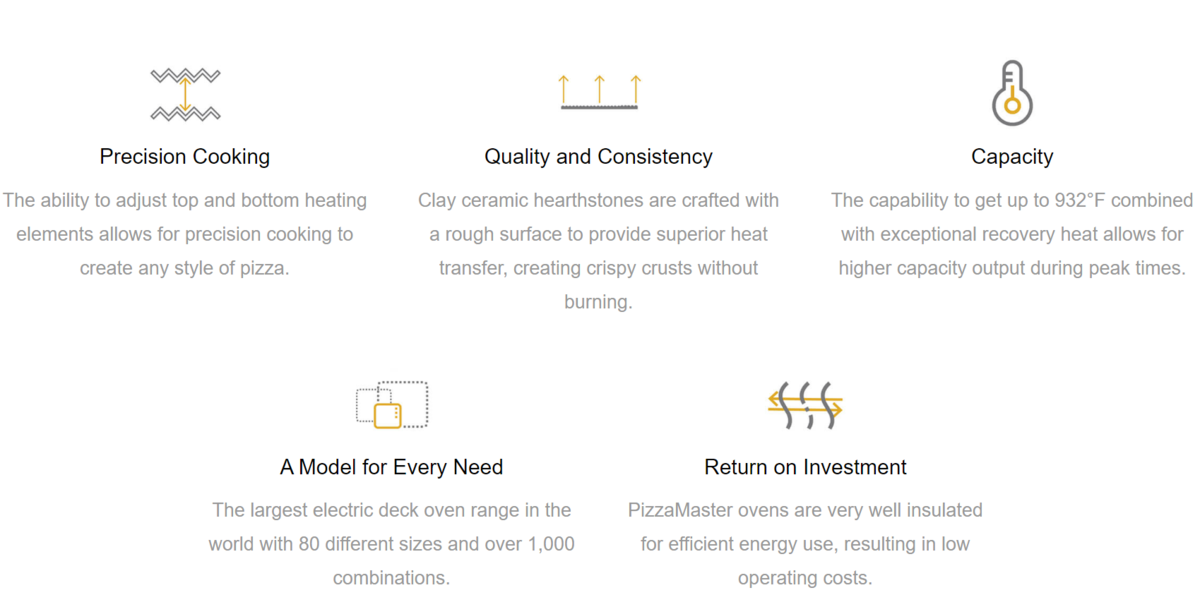 A member of our sales team will reach out to you directly.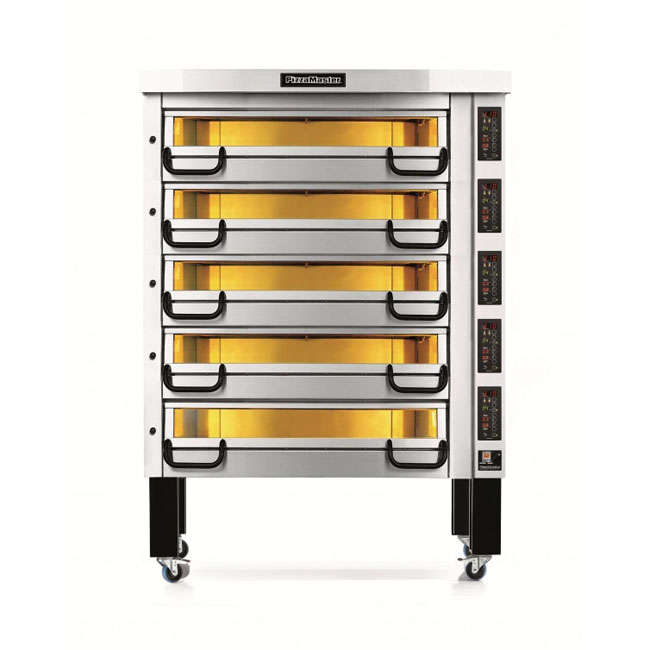 PizzaMaster® Solutions

Deck pizza ovens are full size, stone hearth ovens that can be ordered in various sizes and finishes. Choose from over 80 models.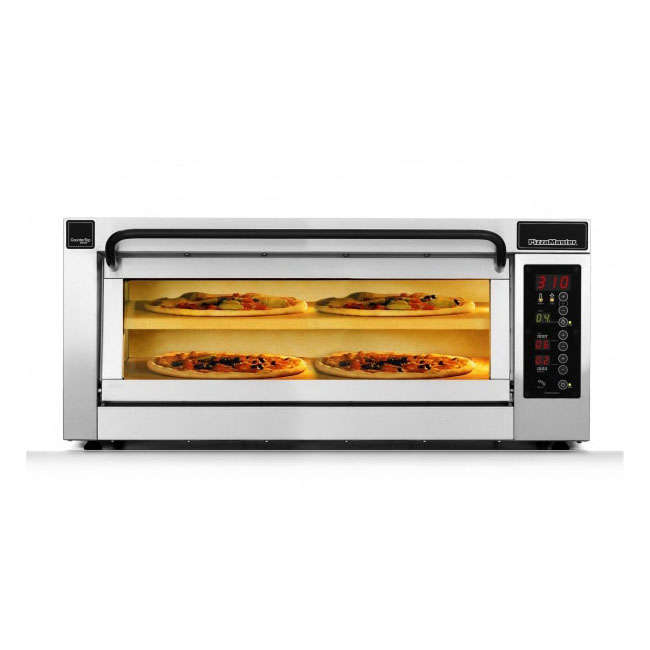 PizzaMaster® Countertop Ovens

Countertop pizza ovens are multi-purpose, compact and high efficient pizza ovens. There are 30 countertop models available.
With 80 different sizes available, there is a PizzaMaster Oven for every need. Learn full details here!
Download PDF

PizzaMaster® Multipurpose Stone Hearth Deck Ovens offer largest electric deck oven range in the world! Additional features include:
80 different sizes - there is a PizzaMaster for every need
High power - gives superior capacity
High temperature - for old world bake result
Tastier Pizza - high power plus clay hearthstone and patented steam system
Unique Scandinavian design - better looks and very easy to use
Long warranties - 2 years on all models

The ability to adjust top and bottom heating elements allows for precision cooking to create any style of pizza.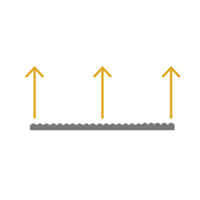 Clay ceramic hearthstones are crafted with a rough surface to provide superior heat transfer, creating crispy crusts without burning.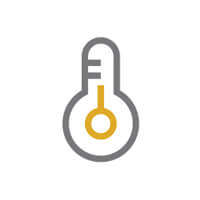 The capability to get up to 932°F combined with exceptional recovery heat allows for higher capacity output during peak times.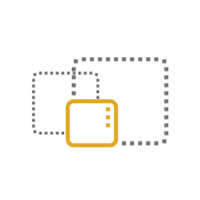 The largest electric deck oven range in the world with 80 different sizes and over 1,000 combinations.
Exceptional Versatility in an electric oven: appetizers, sandwiches, breads and Neopolitan, Chicago Style, Deep Dish Pizza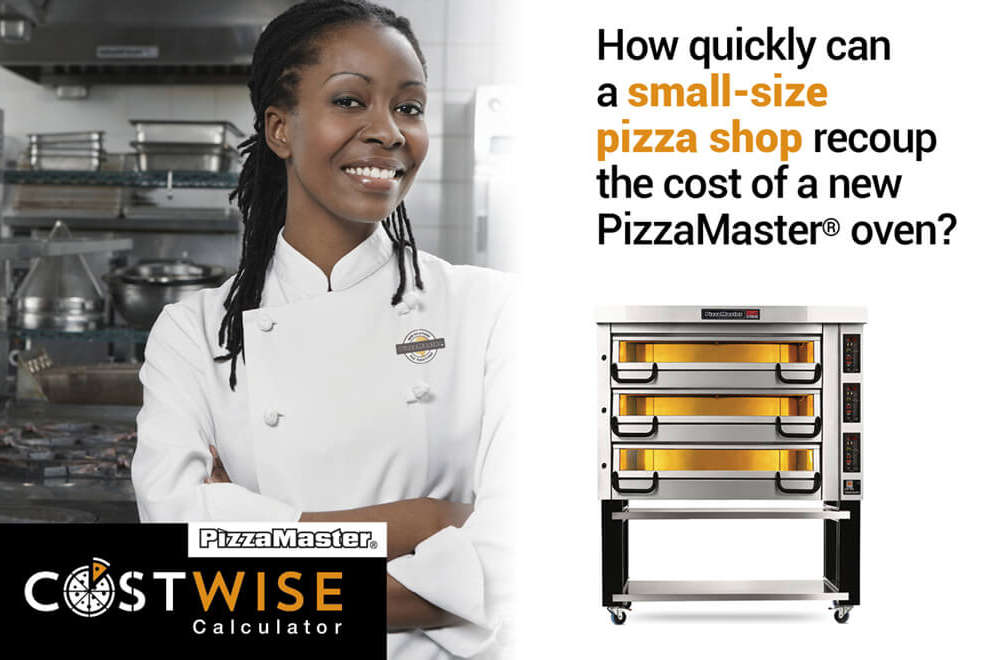 Bake time = 4 minutes
Capacity = 90 pizzas per hour per deck = 150 pizzas per hour
Energy cost per kW hour of 11¢ times 10 hours/day = $111 per month per deck


Average sale price of $16 per pizza (with net revenue of 15%
Net revenue per month per oven comes to $9,031
Pay back cost of the oven in approximately 69 days!

Example based on an average output of 90 pizzas per day on weekdays and 175 pizzas per day Friday through Sunday. The PizzaMaster Model 732, with 2 decks, fits the need. With a pizza size of 14" and 6 pizzas per deck:
A member of our sales team will reach out to you directly.