Wedding Decorations & Wedding Supplies
The Dean Supply Company offers a huge selection of wedding supplies and wedding decorations for professional caterers or event planners as well as DIYers. Our collections include catering supplies, dinnerware, and unique wedding party favors. Check out our wide selection of white ceramic dinnerware at wholesale prices. We also have several options for upscale disposable dinnerware that is ideal for a classy-casual event.
---
Whether you are a professional catering company that regularly serves weddings or you are a bride taking on the task of catering your own wedding, you can find what you need with a little less run-around and a little extra wiggle room in your budget! Browse our catering supplies section and check out our
Pinterest page
for creative food displays and unique serving ideas for weddings that your guests are sure to love.
Shop All Catering Supplies
---
Disposable Dinnerware Collections
You don't have to sacrifice style when you use disposable dinnerware at your engagement party, bridal shower, wedding reception or anniversary celebration. Pair high-quality plasticware with a heavy-weight utensil set to give it a more realistic feel, but without all the dishes to do later.
Shop All Disposable Dinnerware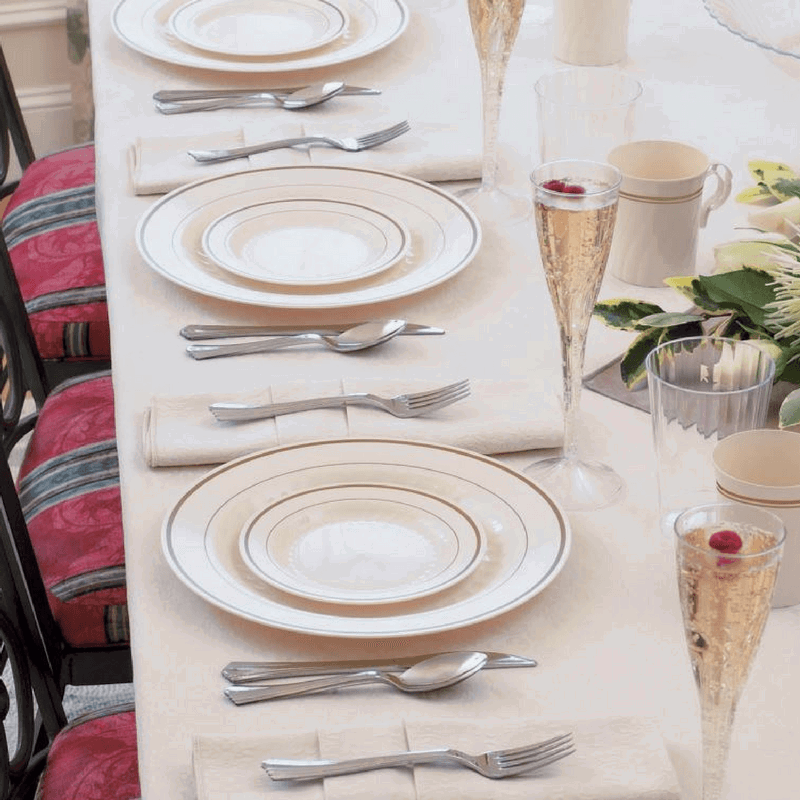 With the WNA collection, you will get upscale plasticware that is sophisticated and stylish.
---
Mini Disposable Catering Supplies
While your guests are mingling and getting ready to enjoy the party, serve up the perfect bite-sized foods with appetizer plates, spoons and picks that are just the right size. Keeping the appetizer portions small and plating them the right way will make the cocktail hours more enjoyable for everyone.
Shop All Mini Catering Supplies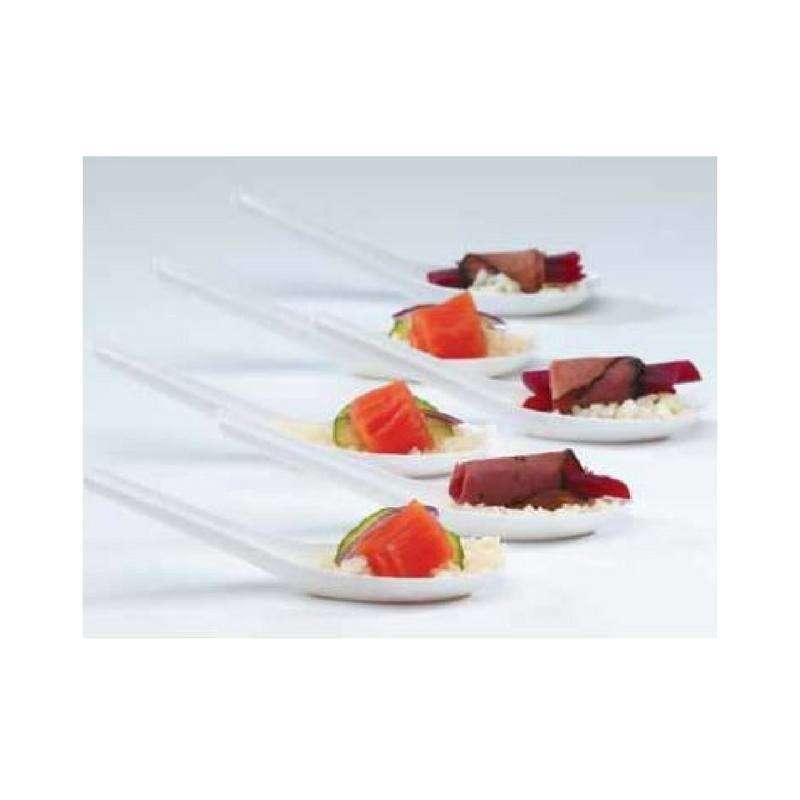 Unique Bite-Sized Service
Skip a step and serve your bite-sized food right on the spoon or fork. Your guests will love the unique presentation as much as the tasty food.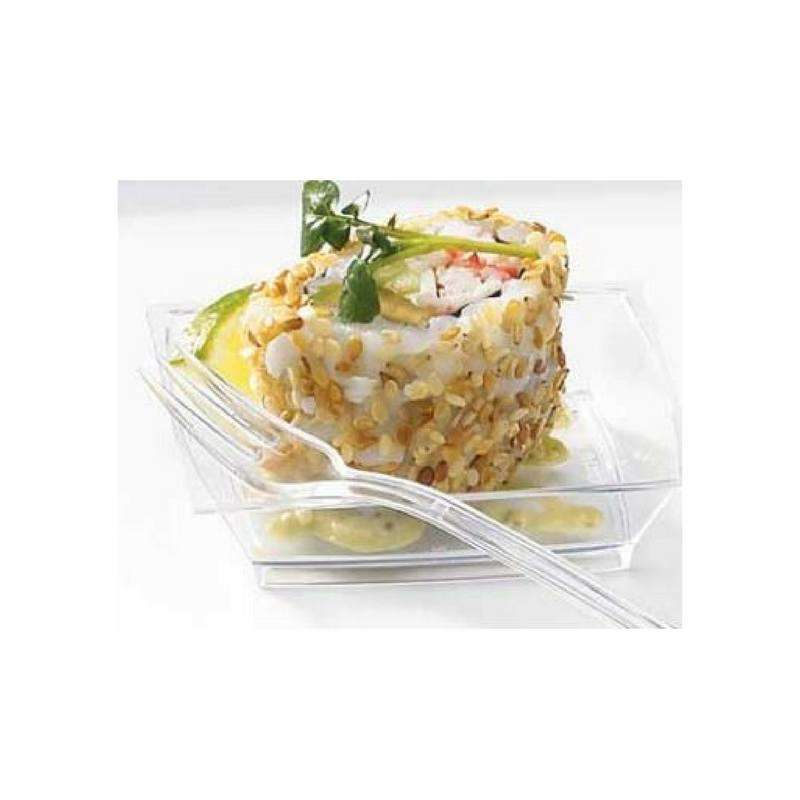 These mini cups, plates, and appetizer forks are easy to hold while standing and hold the perfect amount of food.