The Best Bar Blenders for Any Budget
When you have the right tools, you can create something truly extraordinary.
Since its invention in 1922, the blender has been used commercially for creating delicious beverages like the classic milkshake, and it quickly became a staple appliance in soda fountains, diners, and restaurants. Today, the home blender ranks as one of the top items on a bridal registry list, while the commercial blender has become a must-have for any restaurant, bar, food truck, or similar establishment.
When shopping for a new commercial blender, also known as a bar blender, several factors should be considered.
Difference Between Bar Blenders and Culinary Blenders
Bar blenders or commercial-grade beverage blenders are designed to liquefy ingredients like ice and fruit to create frozen, creamy beverages. A culinary or food blender, the type typically found in most home kitchens, is designed to perform a variety of actions—primarily chopping, crushing, and pureeing food for sauces, soups, and more. The differences between bar and culinary blenders include:
Type of Usage
Durability
Ingredient Versatility
Type of Usage.
Any blender used in a commercial setting is likely to see more usage than the average home kitchen food blender. When shopping for the best bar blenders, it's important to consider the type of usage for the appliance. Will it be used for making smoothies, the most popular menu item? Is this your primary appliance for blended cocktails?
Durability.
The heavier the usage, the more durability is needed. According to
SEFA
(Supply & Equipment Foodservice Alliance), 50 to 100 times daily is the typical usage for a commercial blender versus the one to three times daily in a home kitchen. In addition, a bar blender has multiple users, another factor that leads to the need for appliance durability. Durability factors to consider include but are not limited to:
Motor: horsepower as well as venting for proper cooling with heavy usage
Parts constructed from strong materials: steel clutch drive versus plastic
Sturdy, non-slip base for safety protocols
Ingredient Versatility. If a bar blender is needed for frozen drinks, the appliance must be able to thoroughly blend ice, fruit, and other similar ingredients. It needs to be able to turn ice smoothly into a frozen margarita or create a blended mocha without effort. However, culinary blenders typically face a range of tasks and require more settings and blade speeds to tackle whole foods that can include nuts and roots.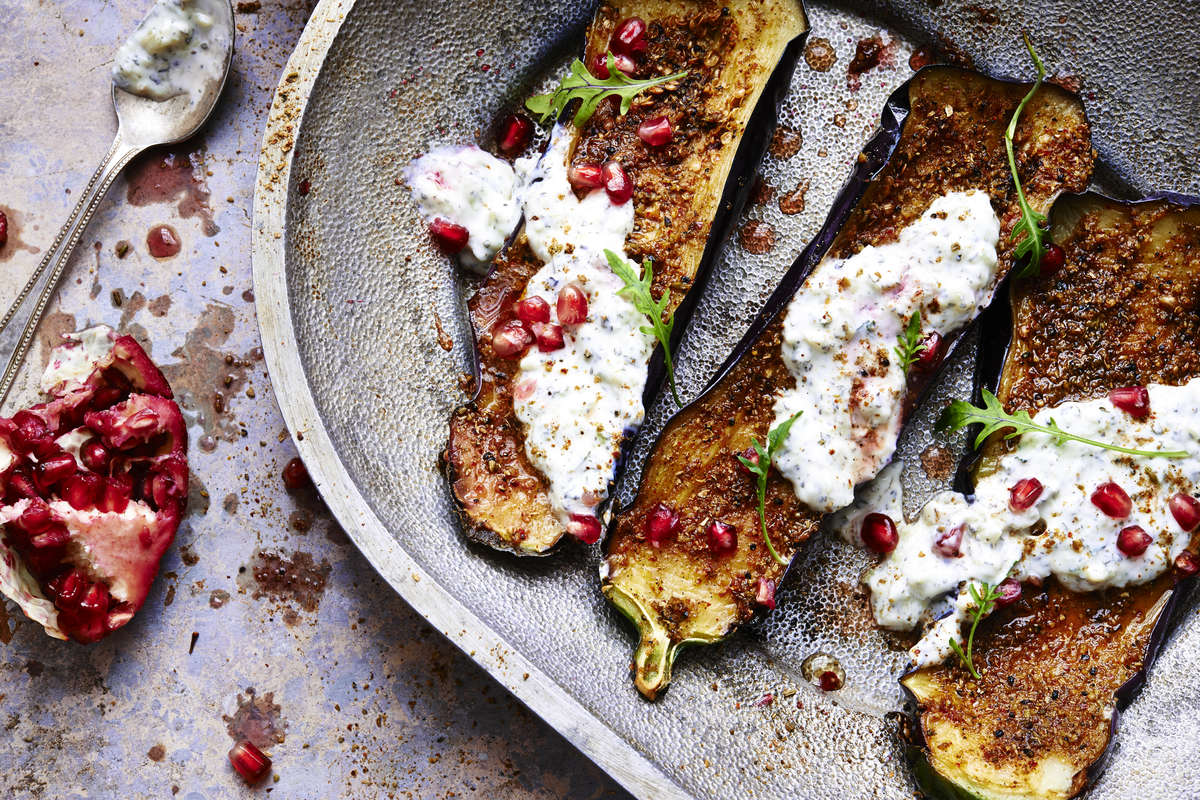 Must-Have Features in the Best Bar Blenders
The best bar blenders share several must-have features like the ability to be disassembled and reassembled easily for thorough cleaning per safety standards and regulations. The bar blender should be able to effortlessly handle 50+ uses daily without motor seize-up or overheating. An impact-resistance container and no-drip spout are pluses as are components that help reduce the noise level while the blender is in use. In the home kitchen, the noise level of the blender doesn't have a huge impact. However, noise level of the bar blender can make a difference to the patrons of a bar, restaurant, or coffeehouse.
Bar Blender Usage: Is One Blender Better for Certain Uses?
Because of the blender's versatility, the lines between bar blender and food blender can become blurred when considering the various features. When shopping exclusively for a bar blender, a common question arises: is one better for certain uses? The answer to this question is as individual as your establishment and blending needs.

For example, a blender like the Vitamix The Quiet One offers a specific noise reduction feature that's ideal for many front of house environments, in particular, coffee shops where guests may prefer a quieter background. For dimly lit bar areas, the Waring MX1000XTX Hi-Power 64 Oz Blender features easy-use, simple paddle switches for Hi, Lo, Off, and Pulse, while the Hamilton Beach HBB250R Rio Blender 1/2 HP has a Wave-Action feature designed to push the mixture down toward the blade in a continuous motion to deliver the smoothest consistency, making it a good choice for high output of smoothies or blended cocktails.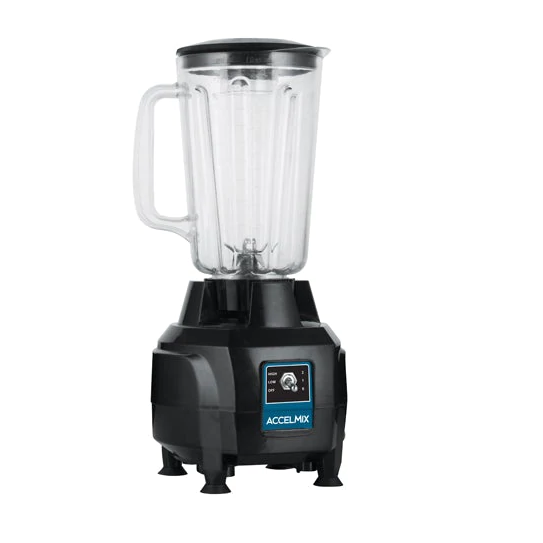 Winco XLB-44 AccelMix Blender 44 Oz
This
44 oz AccelMix Blender
by Winco is perfect for smoothies, shakes, and food processing. Use the high and low power toggle to achieve your desired consistency. When you're all finished, the blades are easily removed for cleaning. Excellent addition to home and commercial kitchens alike.
Price: Economy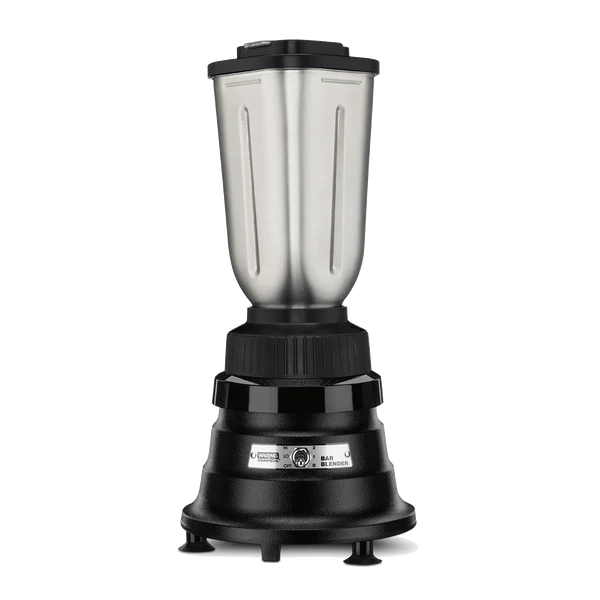 Waring BB155S 3/4 HP Bar Blender W/32 Oz Stainless Steel Container
The
Waring BB155S 3/4 HP Bar Blender
with 2-speed toggle-switch control and 32 oz. stainless steel container is perfect for light beverage prep such as frozen drinks, margaritas and more. This model features a rugged, two-piece stainless steel cutting blade and a user-replaceable, metal-reinforced rubber drive coupling. Keep your beverage patrons happy with up to 25 drinks daily.
Price
: Economy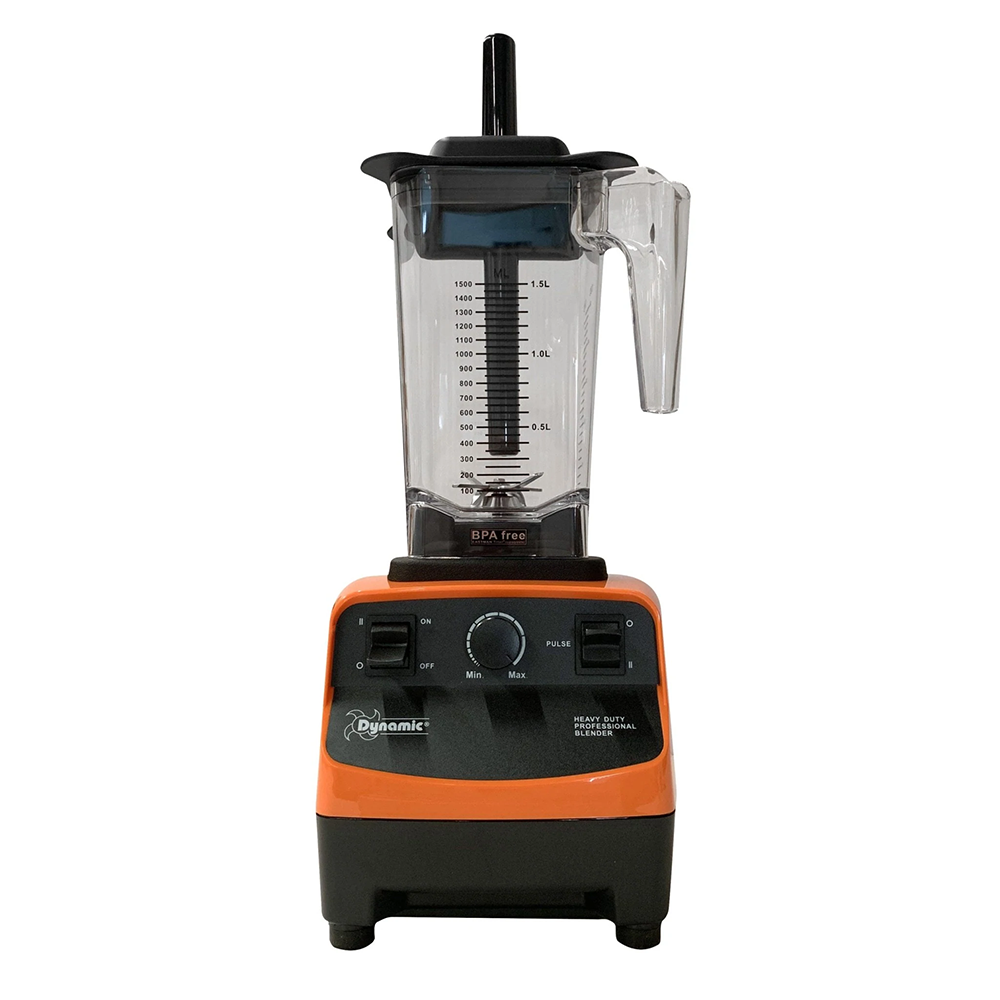 Dynamic BlendPro 1
The
Dynamic BlendPro 1
pulverizes tough ingredients in seconds. With 1050 Watts of mixing power it's perfect for making creamy frozen drinks. This blender is great for all of your best-tasting creations with 3 auto-timer presets for easy, automatic blending. Suitable for made to order drinks, control the taste and texture to fit your customer's preference. Detachable 50 oz mixer for easy cleaning and storage.
Price
: Mid-Range.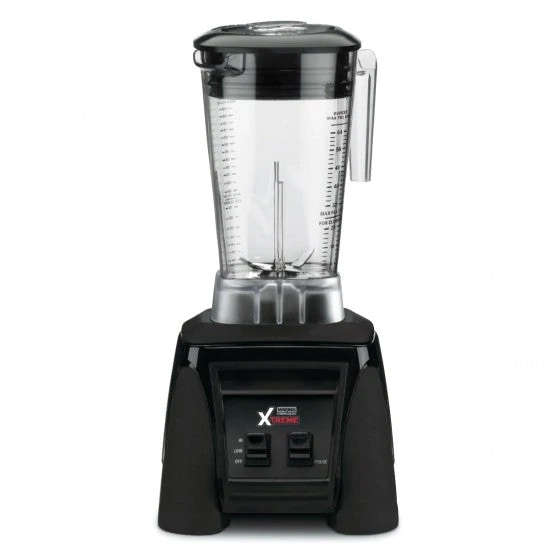 3.5HP Hi-Power 64 Oz Blender
The
Waring MX1000XTX Commercial Xtreme Hi-Power Blender
is great to have on hand for all foodservice industry applications. In a bar it blends signature cocktails in a snap. At the smoothie shop it purees nutrients into pure deliciousness. In the restaurant it's perfect for concocting made-from-scratch soups, dips, sauces and dressings. With simple paddle switches, it's easy to switch between "hi', "low", "off" and "pulse". It features one of the strongest motors in its class, powering through the toughest ice and frozen fruit mixtures in seconds.
Price
: Mid-Range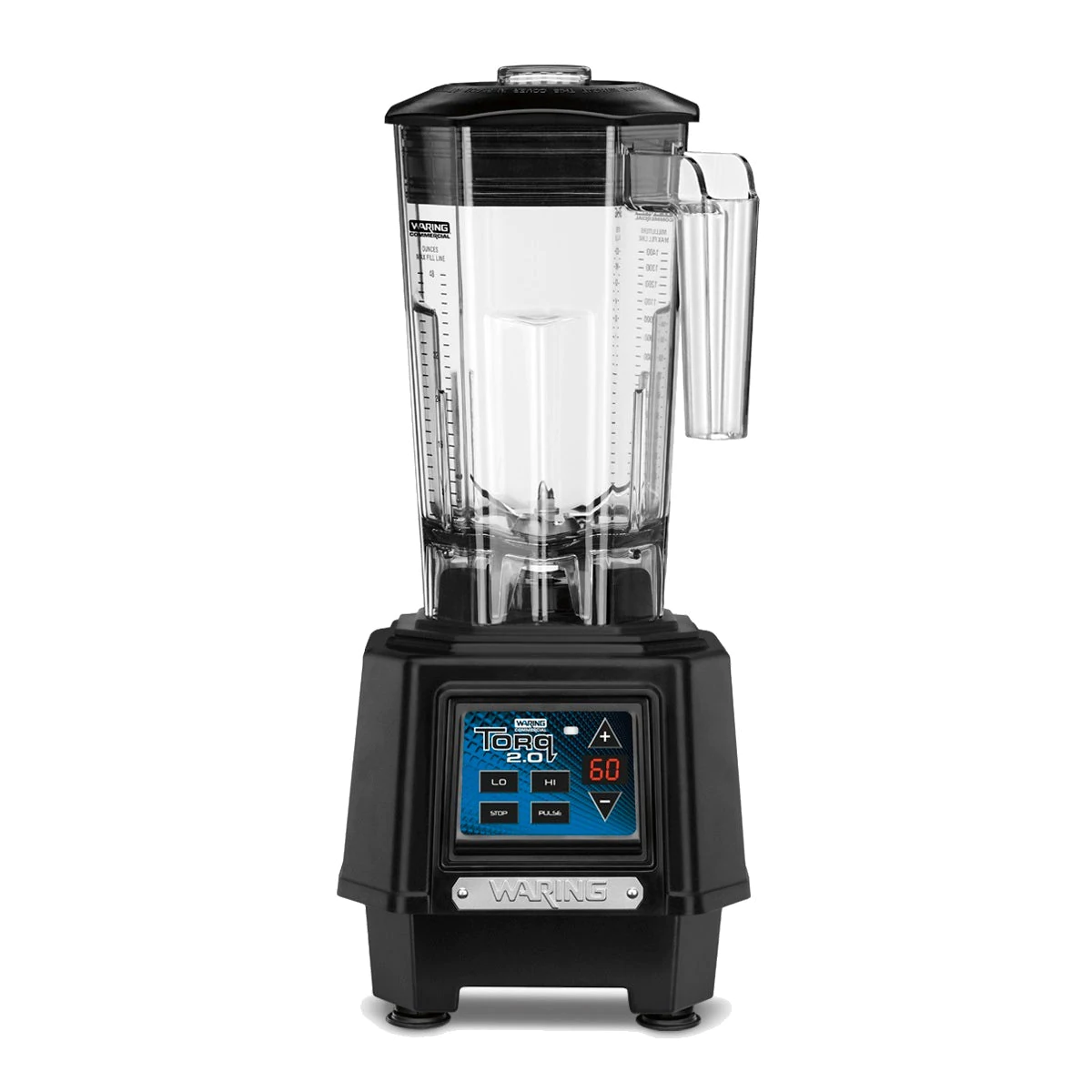 Torq 2.0 2 HP Blender with Electronic Touchpad Controls, 60-Second Countdown Timer
Quickly prepare margaritas, daiquiris, sauces, soups, and more with the
Waring® Torq 2.0 Series TBB160
. This heavy-duty, 2-speed blender works great for medium or heavy food and beverage preparation. It easily churns out three 16 oz. margaritas in 8 seconds or less. Electronic touchpad controls and a 60-second countdown timer make it perfect for any bar, restaurant, or smoothie shop.

Price: Mid-Range.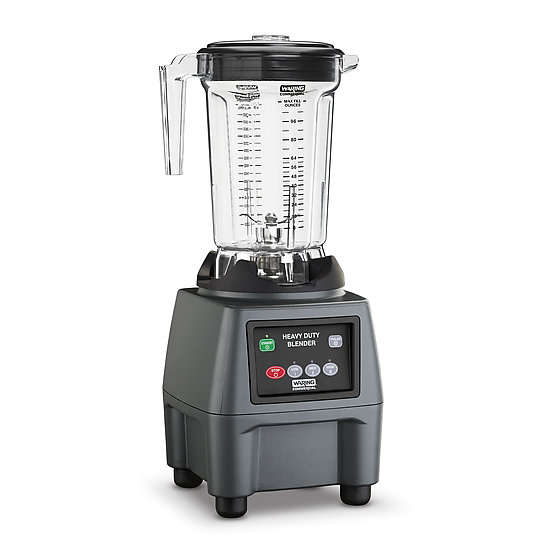 Waring CB15P 1 Gal Food Blender 3 Speed Copolyester Cup
Engineered for exceptional output with a powerful 3.75 HP commercial motor, the
Waring CB15P 1 Gal Food Blender
is an ultra heavy-duty blender that makes more than 100 drinks or servings per day. The premium stainless steel blade and electronic keypad controls make it easy to chop, mix, and shred large loads, cutting down on blending times for faster service during busy periods. Made with pride in the USA*, this high-performance unit with BPA-free copolyester container combines durability, dependability and versatility.
Price: High-End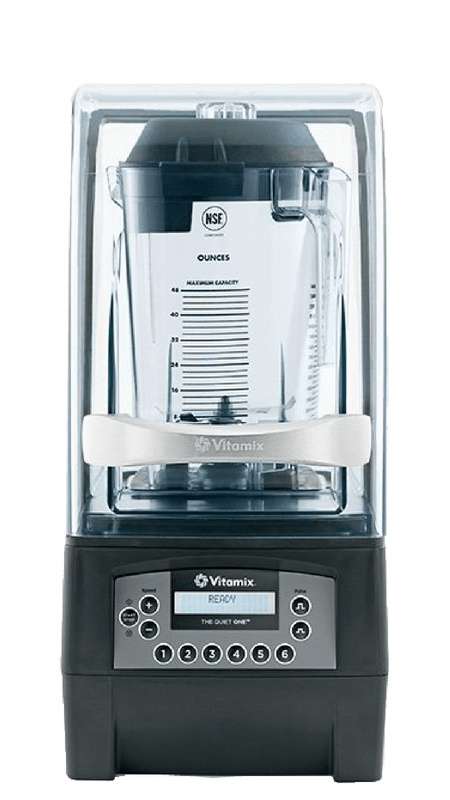 Waring Hi-Power 64 Oz Reprogrammable Blender with Sound Enclosure
Get smooth, consistent results with the
Waring® MX1500XTX
. This heavy-duty, 3.5 HP blender maximizes power and efficiency using The Raptor® blade and jar assembly. Blend frozen drinks, sauces, soups and more. An easy-to-clean, electronic-membrane keypad with blue backlit LCD screen, adjustable speed controls and four reprogrammable beverage stations make it perfect for restaurants, health facilities, schools or coffee shops.
Price
: High-End.


Shop Dean Supply for high-performance, commercial blenders designed specifically for bar and restaurant usage, and that also fit effortlessly into the home kitchen. Look to Dean Supply for familiar and trusted brands like Hamilton Beach, Vitamix, and Waring to satisfy any blending needs.