Dean Supply: Commercial Kitchen Equipment And Bar Supplies
Dean Supply, Cleveland's premier restaurant supply store offers a huge selection of
commercial kitchen equipment
for professional chefs and at the at-home chef. As a family owned and operated company, we strive to treat our customers like family by providing expert solutions, superior customer service and quality food service equipment.
We are a one-stop-shop for all your restaurant and
bar supply
needs. Unlike our competitors, we offer individual or case purchases, we are open to the public and we have the best prices around.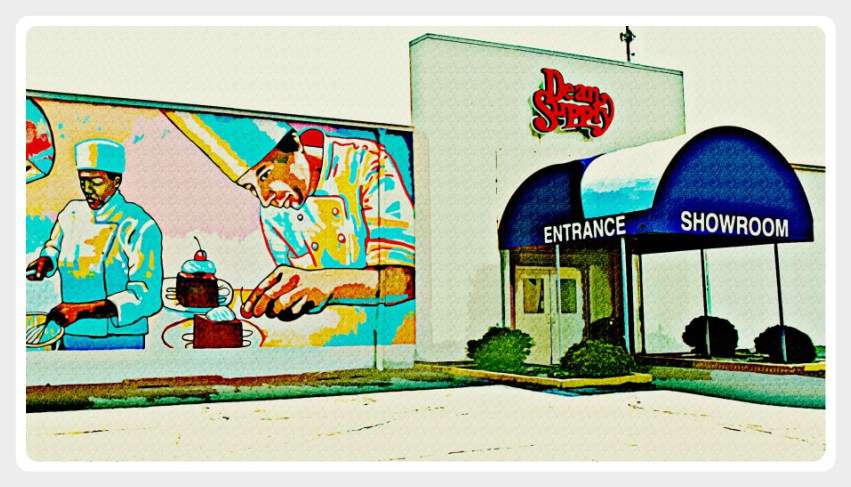 In 1950, brothers Sam, Lou, and Abe DeSatnik joined together to create the Dean Supply Company, a restaurant and bar supply store. Their first building was a small storefront on Carnegie Avenue in Cleveland, Ohio. They carried approximately 700 products including
paper supplies
,
janitorial supplies
and
chemicals
. One case at a time, they mixed their own cleaning products, sold closeout china and unclaimed freight, and filled their own bags of charcoal. By the year 1965, they had opened up one of the first cash and carry outlet stores of its kind in the country. Tragedy struck in 1973 when Dean Supply caught fire and the warehouse burned to the ground. Customers and vendors rallied around the brothers and help rebuild Dean Supply at a new location on Euclid Avenue.
In the 1980's, the second generation of Dean Supply took over the business and in May of 2001 relocated the headquarters and showroom to 3500 Woodland Avenue. Instead of moving out to the suburbs, the DeSatnik brothers chose to remain within the city limits so as not to abandon their loyal customer base. Conveniently located just off the highway, Dean Supply is easily accessible.
Today, our mission is to be a growing leader in the food service industry by providing quality commercial kitchen equipment and bar supplies at competitive prices. We offer the best possible customer service in an environment of mutual partnership with our employees, our community and our suppliers.


Shop Like a Chef at Dean Supply!
"Finding Dean Supply was awesome! They have so much variety in glassware, plates, serving dishes, etc. They offer great prices on everything that other companies can't touch!"
- Debbie F.
Sign up for our newsletter and stay up to date on hot deals and new arrivals.