Different Uses for Immersion Blenders
It's for more than just soup.

The immersion blender is a must-have for every kitchen, residential and professional. Reach for this essential hand-tool to create the smoothest, creamiest soups, sauces, and so much more. The best immersion blenders offer versatility, easy clean-up, and the tool requires minimal storage space. Like many other kitchen tools, the immersion blender is available in a range of styles and sizes, but each one has the capability to help culinary professionals get the job done.
Immersion Blender Versus the Hand Mixer
In kitchens worldwide, the immersion blender has many names, from stick blender to wand blender and hand blender. Sometimes it's referred to as a handheld blender and even a hand mixer. However, the term hand mixer can create confusion when sharing recipes. Because the terms blending and mixing often are used interchangeably, it's important to remind home cooks that blending typically refers to liquefying or emulsifying ingredients into a smooth consistency. When blending, it's generally the combining of solid with solid or solid(s) with a small amount of liquid. For example:
Solid with solid blending: Tomato sauce blends tomatoes, garlic, and spices.
Solid with liquid: Pico de Gallo blends tomatoes, onion, cilantro, jalapeño, garlic, and lime juice.
Mixing in terms of recipe directions usually means combining dry ingredients or solids by hand, as when mixing ground meat and ingredients for meatballs, but it also can include liquids as well. The food processor, a large spoon, whisk, and hand or stand mixer are the tools of choice for combining ingredients for doughs, meringue, and some batters. However, with today's high-tech, well-designed immersion blenders, it's possible to use the hand blender/stick/wand for more applications negating the need to grab the mixer or the food processor.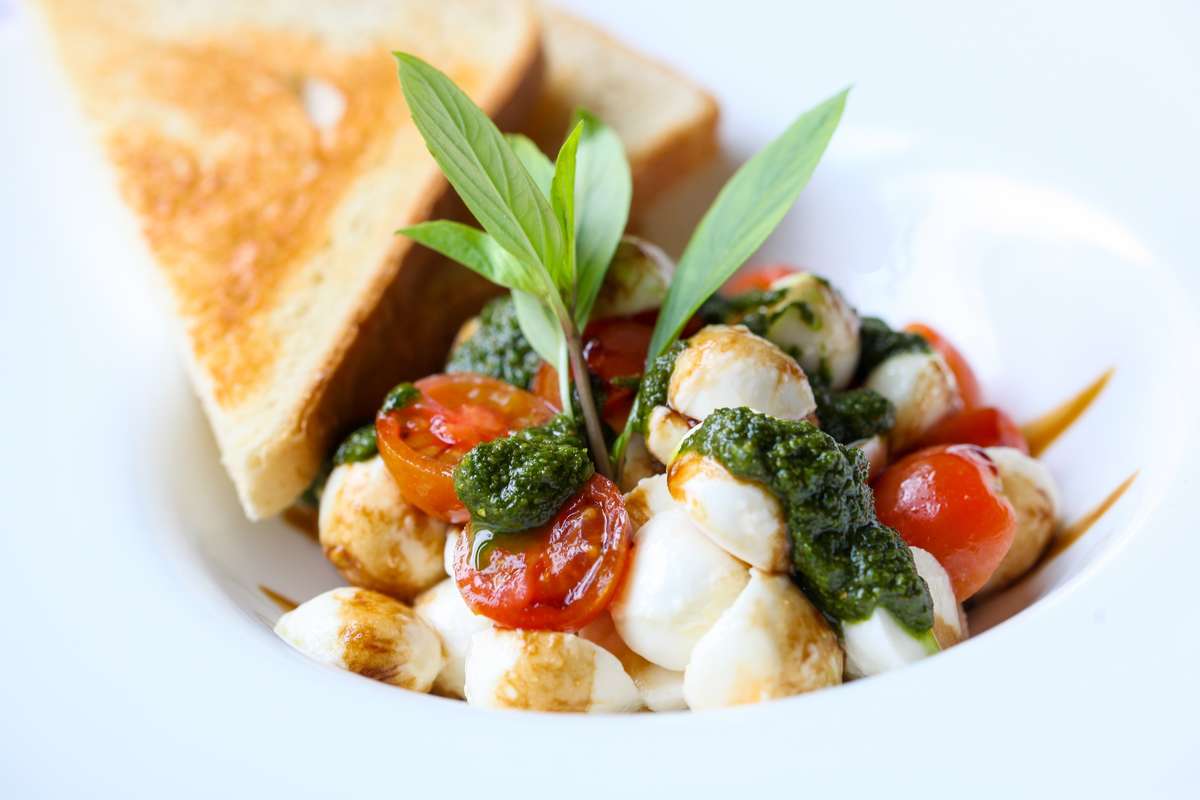 The Power of the Immersion Blender
The home kitchen immersion blender usually features a less powerful motor than one used in a commercial or restaurant kitchen. However, that doesn't mean its place as the go-to handheld appliance is any less diminished. Kitchens of all sizes and functionality can reap the benefits from the inclusion of an immersion blender. While the immersion blenders available at Dean Supply are more heavy-duty and designed for frequent use, they still have much in common with their home-kitchen cousins. For example, the
Waring Quik Stik
can be used in a restaurant or at home. It's designed with all-purpose blades to handle a variety of blending tasks, making it a great choice when streamlining the number of appliances needed daily. However, the
Quik Stik 21"
that's also from Waring features a longer wand and variable speed motor to handle larger quantities, deeper pots, and more heavy-duty usage.
The true power of the immersion blender is its many benefits that can be enjoyed by cooks of all skill levels. These benefits include but are not limited to:
Versatility: use it for everything from blending soup to making mayonnaise
Easy clean-up: standard dish soap works like a charm
Needs only minimal storage space: not as bulky as other appliances

Cooking on a food truck or in a small kitchen? The sleek design of even the most heavy-duty immersion blender takes up less space than other small appliances, including the handheld mixer. It can be stored on a shelf or in a drawer, never overtaking valuable counter space and is easy to clean with back-to-back blends.


Different Uses for Immersion Blenders: More than Soup
Blending a stock pot filled with creamy soup is a job easily handled by an immersion blender, from 21" wand to the Waring 16" or the 18" version offered by both Waring and Robot Coupe. It's more efficient to blend a potato and broccoli soup while it simmers in the pot versus removing batches to cream in the traditional counter blender. It also saves time, which we know is important in any busy restaurant kitchen. However, beyond soup, the uses for the immersion blender are numerous.
Smoothies.
Recipes utilizing the immersion blender are diverse and include easy but delicious blends like a
Mango-Coconut Smoothie
. Courtesy of Waring, this recipe only needs 1/2 cup frozen mango and 3/4 cup cold coconut milk. The immersion blender combines the two ingredients to create a tasty, simple, and quick smoothie. Because the immersion blender cleans so quickly, it can be a better choice when making individual smoothies—effortlessly switch from the Mango-Coconut smoothie to a Peach-Raspberry with almond milk versus the coconut.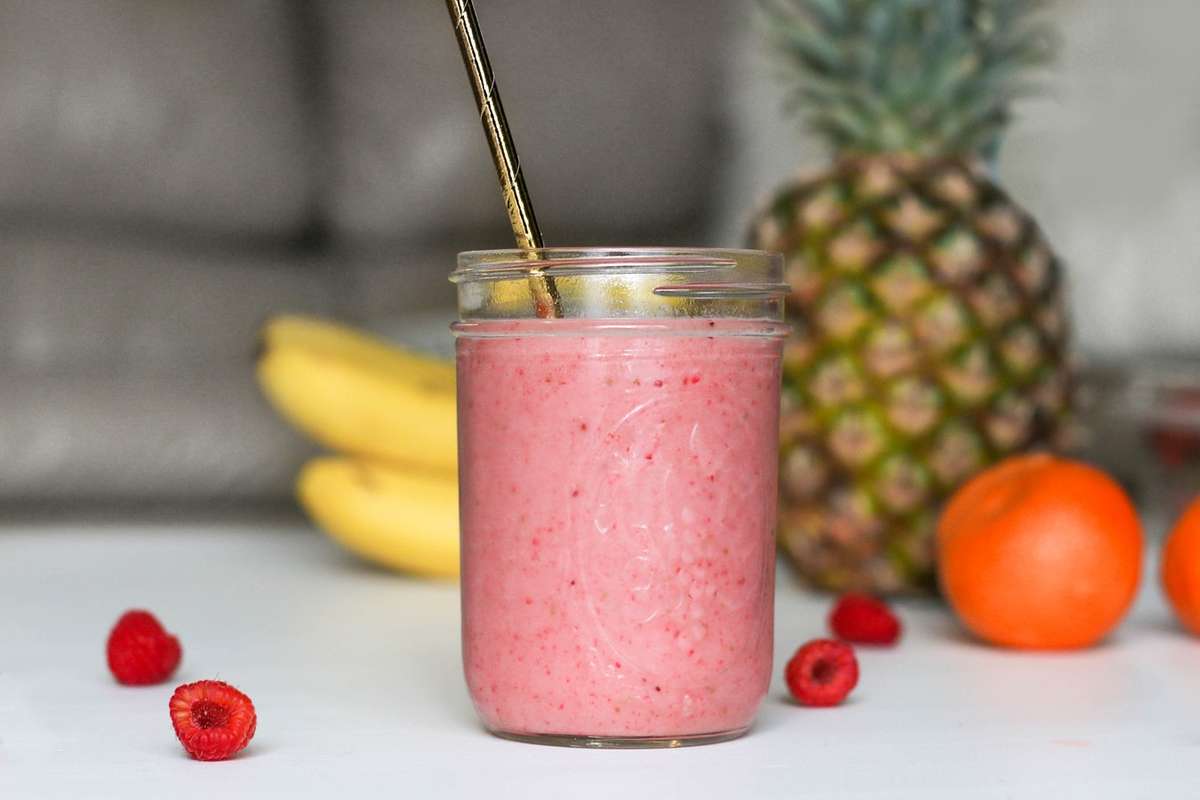 Whipped Cream. Need a large batch of whipped cream to top desserts, fruit, or beverages? In less than a minute, light and fluffy whipped cream can be made with your ingredients of choice and using the immersion blender instead of the whisk. We've found that a narrow but deep container works best and helps to minimize any splattering. Always use very cold cream and avoid over-blending as it will take on a more buttery texture versus the preferred fluff.
Sauces.
There's virtually no limit to the types of sauces that can be made using a handheld blender. Just a few that the right immersion blender makes quick work of include: Hollandaise, mayonnaise, alfredo, and any queso sauce—with or without hot peppers. Try dipping fresh baked pretzels in a cheese sauce blended with white cheddar and roasted poblano peppers. Don't forget it's also the perfect tool for making applesauce or coulis.
With a heavy-duty immersion blender like the
Robot Coupe 18" Power Mixer
it's a simple process to blend the ingredients for a marinara sauce that's perfect to top everything from traditional mostaccioli to ravioli and gnocchi. Its ergonomic handle helps reduce fatigue and the heavy-duty motor and powerful blades smoothly blend ingredients.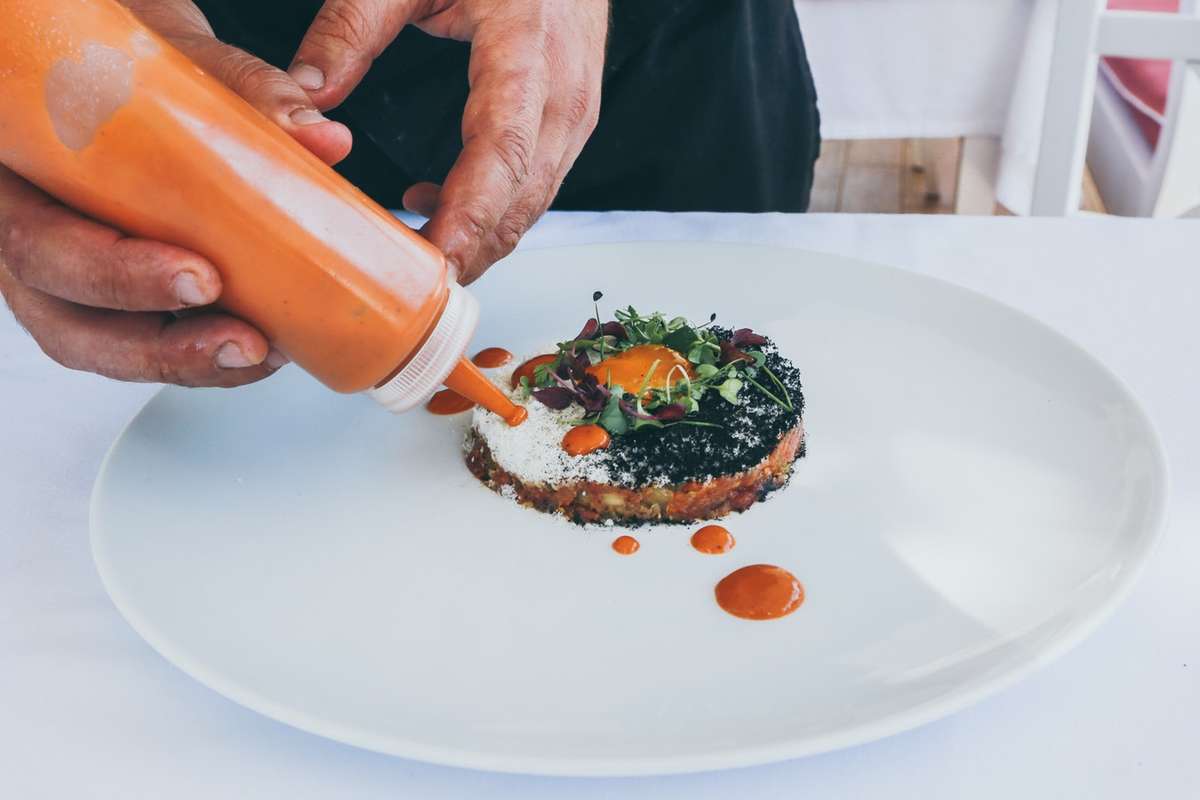 Pestos. Instead of turning to the food processor, look to the immersion blender to create a range of taste-bud tempting pestos. From a basic pesto with fresh basil leaves, garlic, pine nuts, parmesan, and olive oil to sundried tomato pesto, spinach pesto, and a spicy arugula pesto to top a grilled chicken sandwich, any variation easily comes together with the immersion blender. Tip: Avoid shallow dishes when blending the ingredients to eliminate messes.
Other uses for the immersion blender include:
Salsas of all varieties
Hummus
Large batches of salad dressing
Waffle or pancake batter
Beating eggs for omelets, frittatas, and scrambles
The immersion blender may be the unsung workhorse of the kitchen. When shopping for the best immersion blenders, consider wand/stick size. If usage will mostly be in large or deep pots, opt for a longer wand/stick. Rely on
Dean Supply
for a selection of immersion blender sizes, styles, and brands. Look to Dean Supply today for all your kitchen supply needs.