Featured Pizza Ovens From Waring Commercial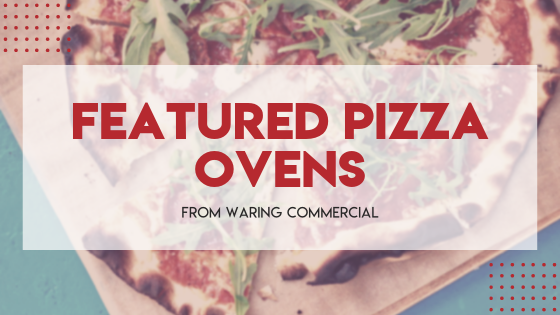 Waring Commercial is a manufacturer of high-quality, large-volume commercial kitchen appliances to blend, prep, cook and brew! Their selection of pizza ovens is great for any kitchen that needs to make delicious pizzas for their customers!
There are two different levels of pizza ovens: medium duty & heavy duty. Check out the products below to find the perfect fit for your restaurant!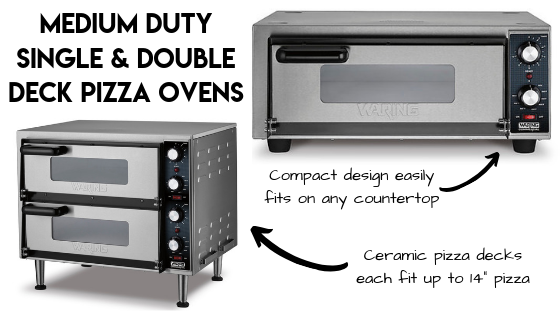 These units are perfect to cook up to 2-14" pizzas at one time! Ideal for concessions stands, quick service restaurants, convenience stores, or anywhere that you need to make pizzas or slices to serve to guests quickly. This unit has temperature settings from 280°- 600°.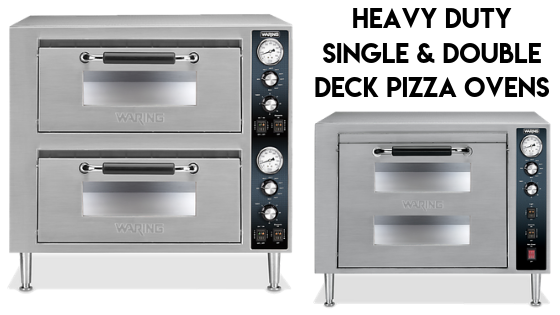 These ovens are perfect for delicious pizza - but they aren't just for pizza! Make a variety of hot foods with this versatile appliance.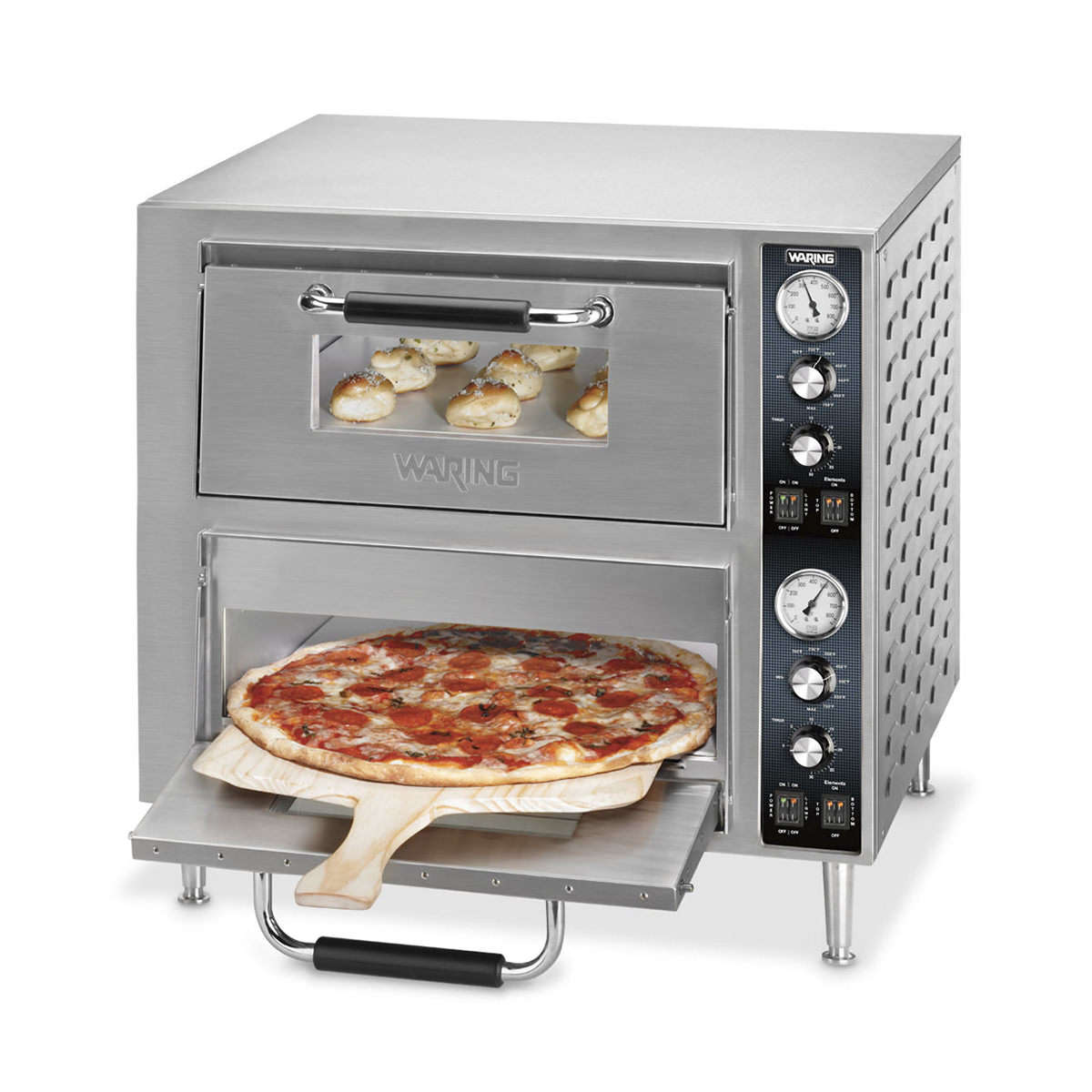 These heavy-duty ovens can fit up to 18" pizzas in each chamber. This unit has temperature settings from 150°- 840°. Whether your business focuses primarily on pizza, or other hot foods, this high-volume machine will be ideal for any restaurant owner.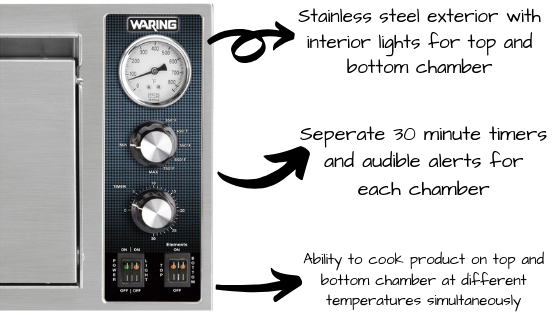 Contact us at 216-771-3300 or at info@shopatdean.com for more information on these great pizza ovens!