Flavors of Fall

Autumn has arrived!
With the holidays right around the corner, you deserve to sip on one of these cocktails with a fall-twist. From comforting pumpkin spice to crisp apple cider, these drinks will be sure to keep you warm this season.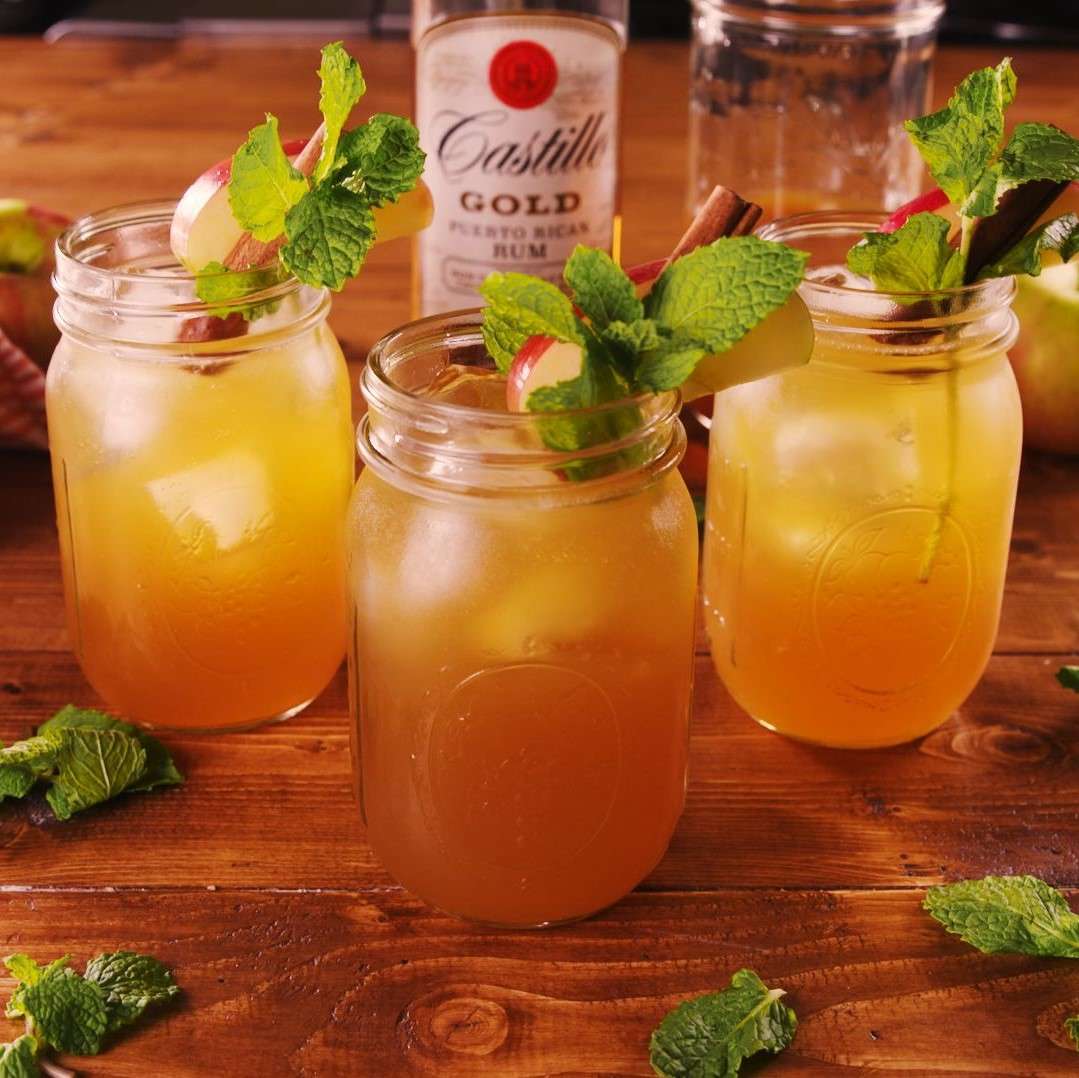 Apple Cider Mojito
Every once and awhile there comes that warm fall day; the perfect setting for a crisp, chilled cocktail. Whether you think mint would pair well with apple or just like it as a garnish, this drink is at the top of the list for a reason.


Shop Glasses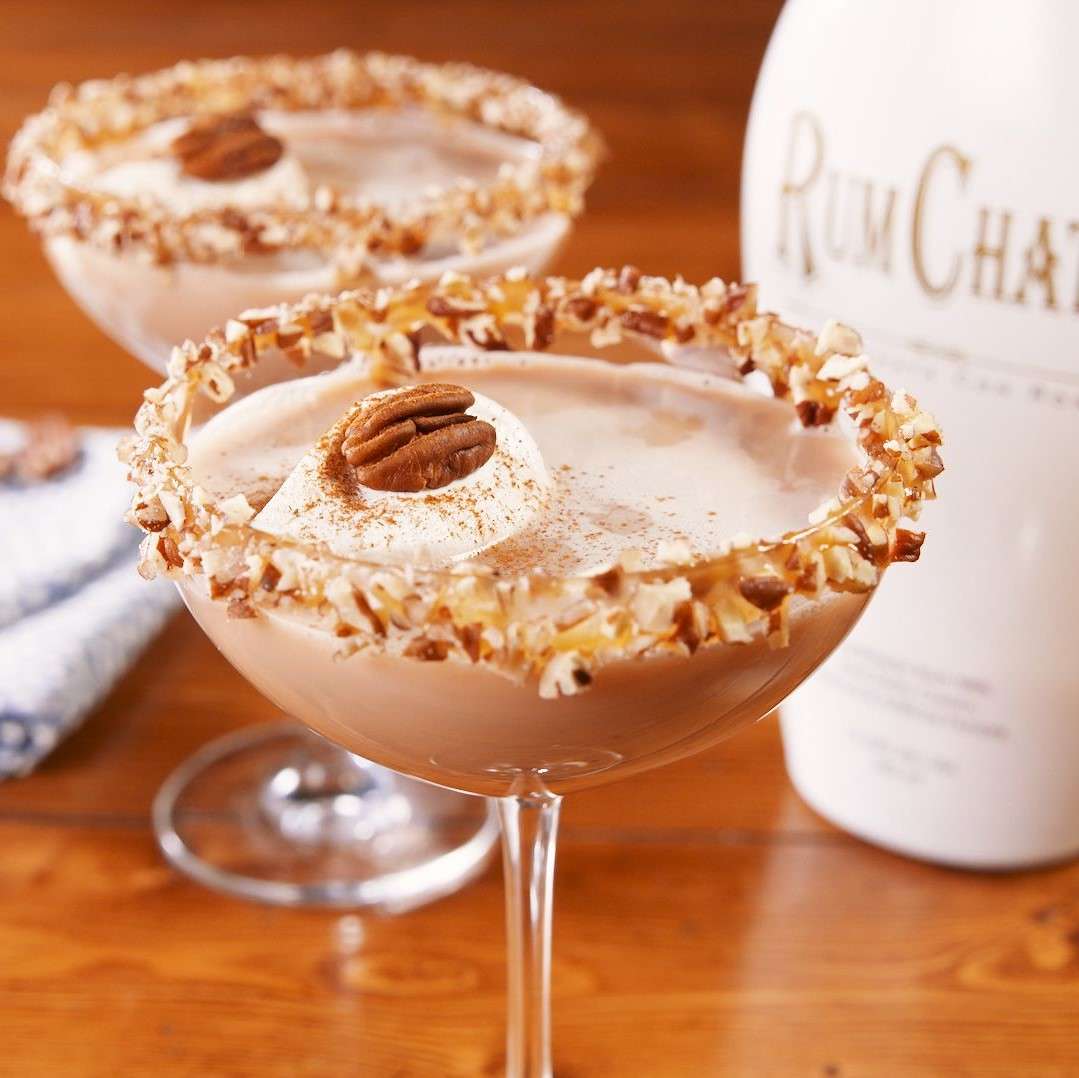 Pecan Pie Martini
Impress your guests with a visually appealing cocktail. This drink features bourbon, chocolate liquor, and RumChata for its creamy texture. Needless to say, you don't have to be a pecan pie fan to love this strong drink.


Shop Martini Glasses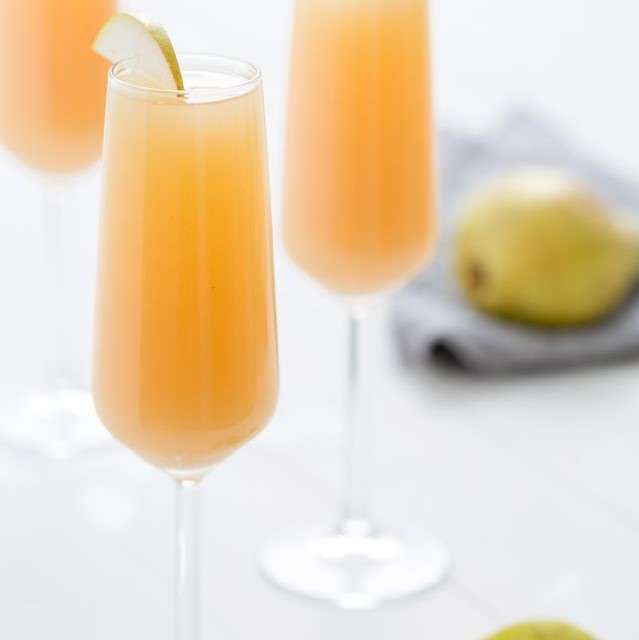 Pear Mimosa
Every once and awhile the sun comes out for a perfect autumn morning. Sit back on the porch and watch the leaves change colors with this classic breakfast drink in hand. This season, we're winding down, so swap out that energetic orange for smooth pear.


Shop Flutes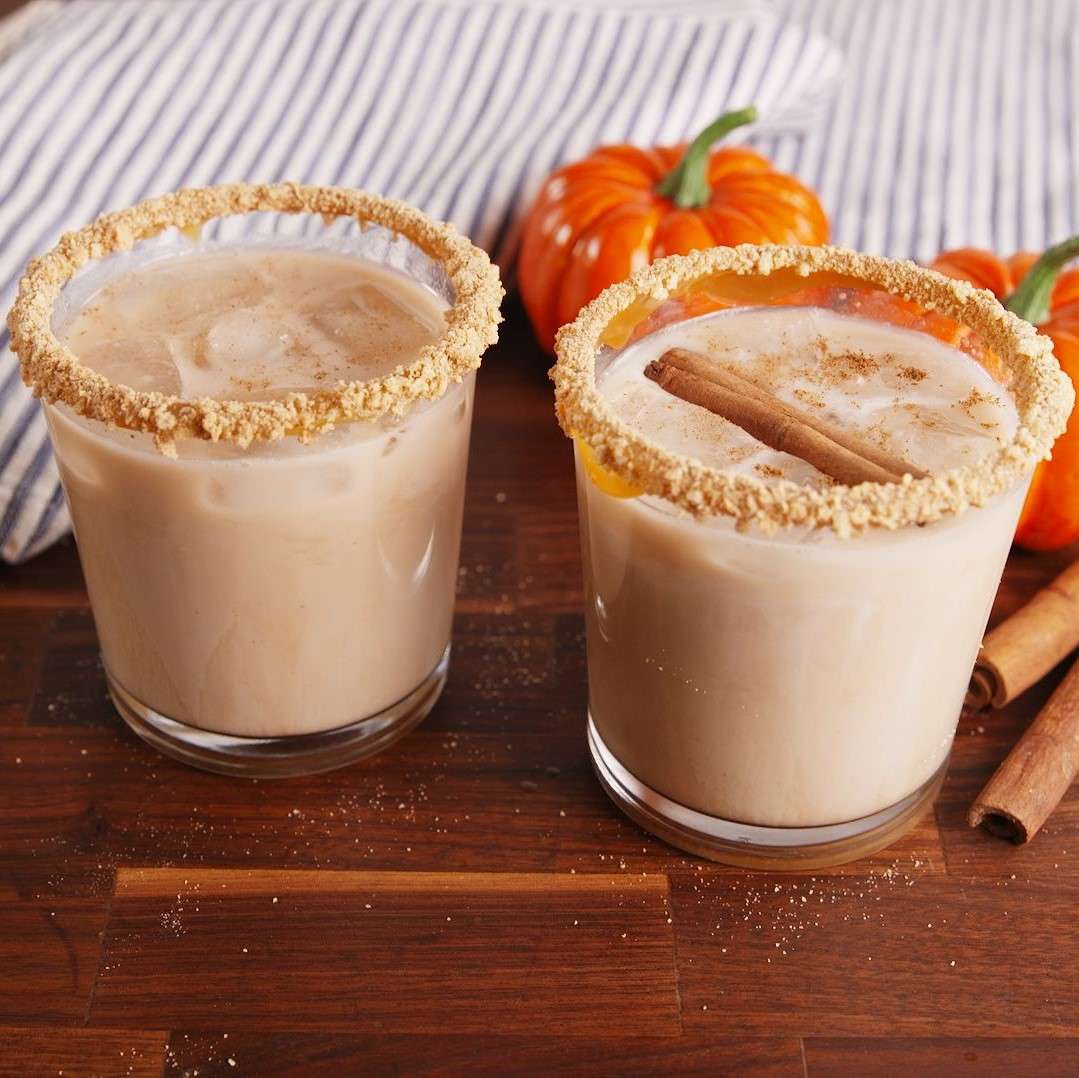 Pumpkin Spice White Russian
We know you already have all of the ingredients for this one. You've been ready for pumpkin spice everything since Labor Day ended. You may be starting your day with a pumpkin spice latte, but consider ending your day with one instead. (Not to sway you, but this one's spiked!)


Shop Rocks Glasses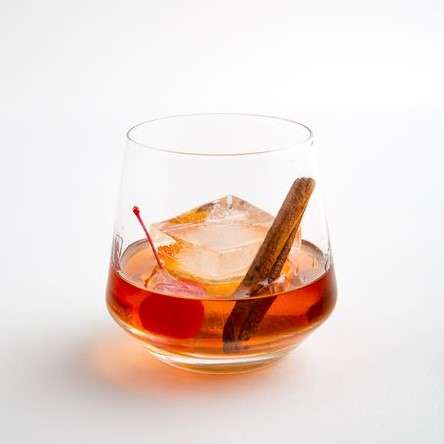 Maple Bourbon Old-Fashioned
Who said fall flavors always have to be sweet? If you're not into any of the previous sugary-cocktails (and you're here for the liquor), then this is the perfect drink for you. A subtle hint of maple added to a generous amount of bourbon is a perfect sipper for any fall mixer.


Shop Bitters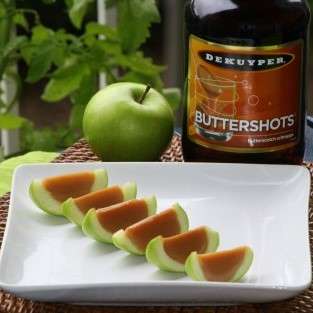 Caramel Apple Jello Shots (with Real Apples)
Now this is what I call "adult arts 'n crafts." This inverted caramel apple will impress your guests. Plus, since you're eating actual fruit, it's considered healthy, right?


You have your drink. Now what?
Just as we enjoy these fall-flavors in lattes and cocktails, there's plenty you can do with them in dishes too! We're going to take the 'pumpkin' out of 'pumpkin pie' and mix it into dishes you'd least expect.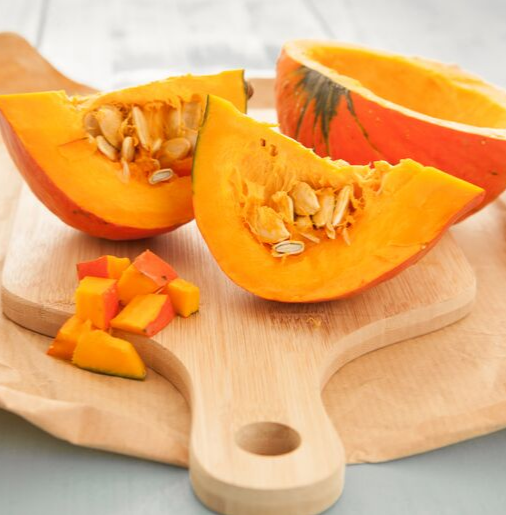 First Things First.
All of these recipes call for pumpkin puree. But we all know that's just code for canned orange sludge. This year, when you're gutting out your pumpkin for carving, throw some
gloves
on and save the 'guts' to make you're own pumpkin puree.
See recipe from Old World Garden Farms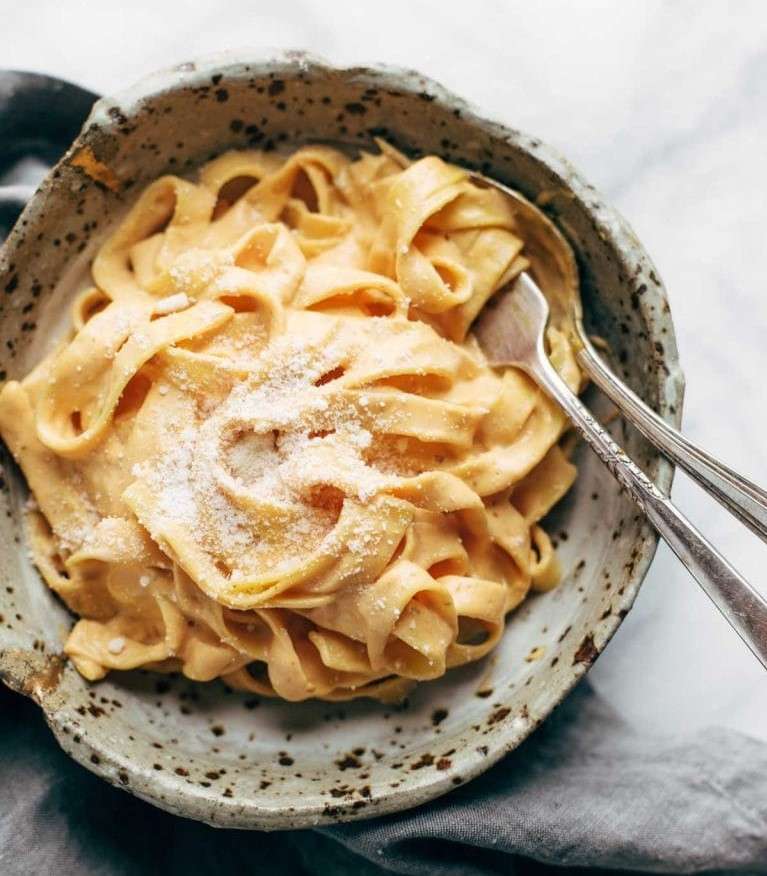 Two words: Pumpkin. Pasta.
I have been on this huge kick of eating pumpkin ravioli. If you've tried it, you understand how well the sweet vegetable pairs well with thick pasta and a healthy pinch of salt. But we're not all born with the ability to make pasta (unless your Italian), so this is a five-ingredient dish that adds our favorite flavor into Alfredo sauce.
See recipe from Pinch of Yum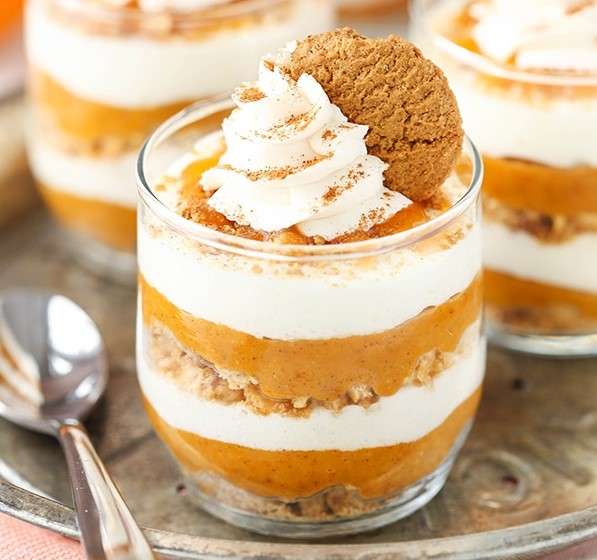 Time For Dessert!
The number one use for pumpkin is of course: pie. But on the off chance you have a few extra moments to spare on Thanksgiving, consider making these individual pumpkin pie jars. Who knows, they might be quicker since they're no-bake and saves you on wonky, uneven slices.
See recipe from Life, Love, and Sugar
More ways to use pumpkins...
Of course there are other ways to use the giant orange fruit besides eating it, but we're a food blog, so of course we love to do that! But some people do this weird thing where they cut out eyes and a mouth to the pumpkin and set it out on their porch... just kidding we do that too!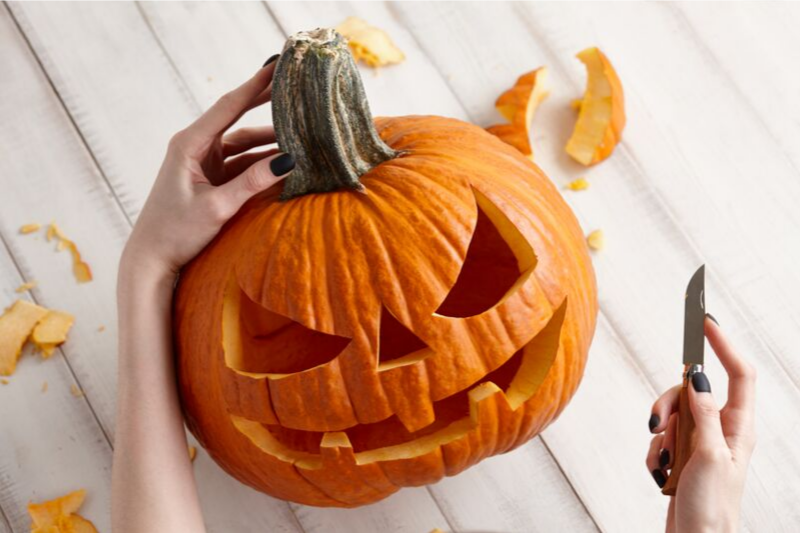 What should I use?
Some stores sell pumpkin carving kits with cheap knives and spoons to hollow out your pumpkin. But if you want something you can use all year round, we suggest a
serrated knife
. You're also going to need a pretty
big spoon
to clear out all of the "guts." Don't forget! The seeds are edible (and very nutritious!) so be sure to throw some salt on them and bake away!
See unique pumpkin seed recipes from Delish
In Conclusion
During this spooky time of the year, don't fill up on candy! Try a new recipe with the flavors this season has to offer. Invite some friends over, have a drink, and serve them a delicious and nutritious meal!