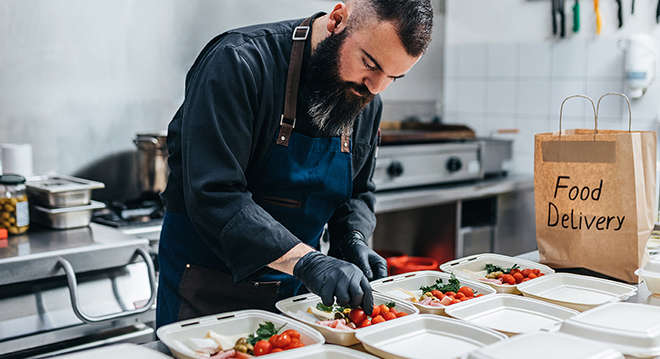 Ghost Kitchens
The secret ingredient in growing your business
We have seen the ghost of restaurants future, and it's not entirely frightening! In fact, the opportunity to expand your business with low risk and low capital has never been greater. The secret ingredient to growing your business is a ghost kitchen.

A ghost kitchen–AKA Cloud Kitchen/Dark Kitchen/Virtual Restaurant/Satellite Kitchen–is a commercial kitchen without any seating capacity, designed specifically for delivery orders.

Ghost kitchens were a $43.1 billion industry in 2019, and are expected to reach $71.4 billion by 2027, according to Hospitality Technology. It's easy to see why ghost kitchens are emerging as a megatrend. U.S. meal delivery sales have risen about 300% since 2018. Ghost kitchens align with that trend, offering faster expansion and bigger profits.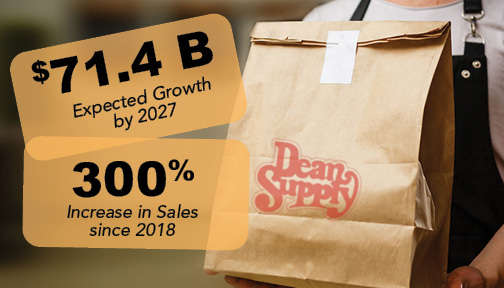 Benefits of Ghost Kitchens
Open a ghost kitchen in 90 days or less – with no front-of-house you can get your ghost kitchen up and running much faster than a brick & mortar restaurant.

Expand your geographic reach – test new markets before you commit to a traditional restaurant

Reduce risk and capital – ghost kitchens have lower labor costs, lower operating costs, lower rent, etc.

Streamline operations – Leverage technology to run your entire business from a tablet in the kitchen
It's possible to open a ghost kitchen on your own, from sourcing the real estate, building the kitchen and the technology infrastructure, and delivery logistics. But this is very capital-intensive. New restaurants can rent a commissary kitchen or use an existing kitchen

Develop a delivery system or partner with third-party food delivery apps. Do the math! Apps like Uber Eats and Grubhub can take as much as 30% of your profit and you won't have access to customer data.

There are partners such as Cloud Kitchens® , started by former Uber founder and CEO Travis Kalanick, that offer chefs and restauranteurs a turnkey solution to start a business or expand into new geographies with a ghost kitchen

Franklin Junction

is a marketplace geared around connecting existing (and often idle) kitchen capacity with ghost kitchen concepts.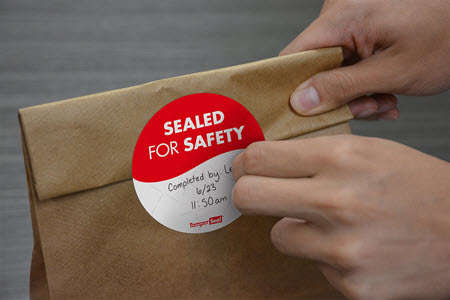 Pay Attention to the Customer Experience
In a virtual restaurant, the packaging you choose is an essential part of the customer experience. Packaging can make the difference between a lost customer and a loyal patron. Here are some tips to delight your customers:

Add your logo to the packaging to make your business more memorable.

Choose the appropriate container for the food you are preparing, so hot food stays hot, cold food stays cold, and there are no leaks or seeping oil.

Use tamper-proof containers or tamper-evident labels.

Pack food to maintain quality during travel. Consider putting the sauce on the side, packing salads separate form steamy entrees, and using vented lids for crispy cuisine.
Ghost kitchens can be a low-cost, low-risk approach to expanding your business or exploring new dining concepts before making a huge capital investment. It also aligns with a market shift toward takeout (even pre-pandemic) so there is real market opportunity. The bottom line is that, while the Dine-in experience is certainly not going to become the ghost of restaurants past, market trends and technological changes mean that ghost kitchens are dining's future.