How to Prep Your Restaurant for New Year's Eve
Claim your part of the profit pie on NYE by planning the right way.
It's not too early to get your restaurant ready to ring in the new year. More than 90-percent of Americans celebrate New Year's Eve and one in five spends the last night of the calendar year in a restaurant, bar, or club. One of the most festive celebrations of the year, New Year's Eve requires a level of planning and organization that extends beyond chilled champagne for a midnight toast.

We want your restaurant's New Year's Eve to be spectacular and everything your guests expect and desire. To help streamline the planning and prep process for an unforgettable celebration, consider a few tips and essentials.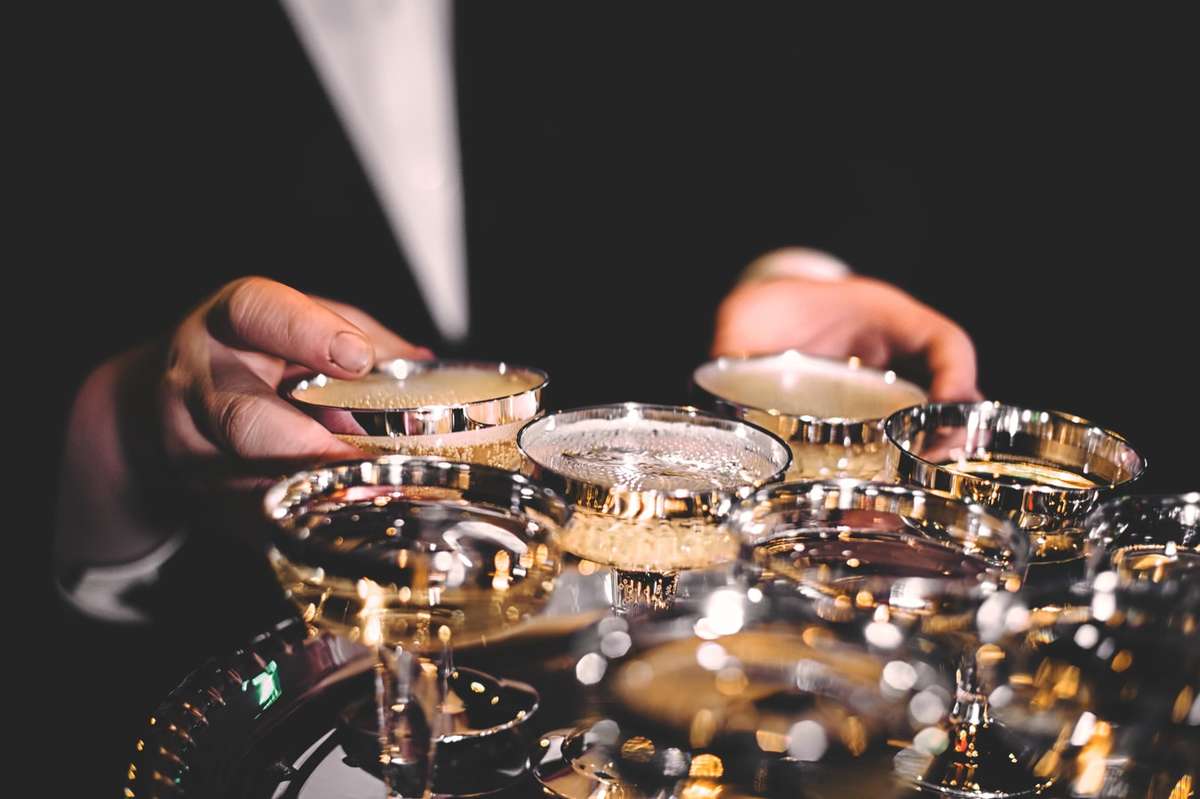 Begin with Basics: Checklists
Always expect higher than average crowds on New Year's Eve, which means planning early and checklists to stay on track. A look at previous years' numbers can help provide a baseline regarding guests served. Do you expect an increase this year due to promotions or other factors? With a larger-than-average crowd expected on New Year's Eve, restaurants often need additional chairs, tables, linens, dishes, glassware, cutlery, staple ingredients, and staff.
Double check inventory for dishes, glassware, and cutlery and then estimate for breakage and throwaways. From ensuring your
champagne glasses
are fully stocked to determining how much extra staff may be needed, the prep for New Year's Eve starts early so on the big night there are as few surprises as possible.
The great thing about stocking up on standards is that these are the items the restaurant needs year-round, whether it's a mundane Monday or special occasion. The holiday season spanning from Thanksgiving through New Year's is one of the busiest for restaurants of all sizes and specialties. It's essential to stock up on the standards like
cleaning chemicals
and restroom supplies because empty soap dispensers at 10 p.m. on New Year's Eve is not a good thing.
Guests often expect over-the-top celebrations on New Year's Eve, but not every restaurant needs to go big for the night. New Year's Eve draws in many first-time visitors and it's important they have a fabulous experience so they come back after the glitter of the holiday has faded. If you've pushed the party to the limits where your staff is stressed and the kitchen and/or bar can't keep up, it's going to be flop. New Year's Eve celebrations can be grand, while at the same time staying true to the stellar service and food that has built the restaurant's reputation.


Considering amping up the atmosphere with live music, games, or an elevation in decor. Maybe your restaurant would benefit from a family-friendly New Year's Eve event, one that could include an early ball drop just for the kids followed by sparkling cider toasts in
plastic champagne flutes
for the younger guests.
Did you know celebrations of the New Year date back to 2000 B.C.? We've celebrated this holiday for a long time and it can feel like it's the same-old-thing each year. To keep your New Year's Eve celebration fresh, consider a theme. From glamorous themes like The Gatsby Era to interactive ones like Game Night that's fun for all ages, a theme can take the festivities to the next level. Another option is to choose a color theme like
Black and Gold
or Silver and White, and incorporate it in the decor, guest favors, and even special drink and menu items.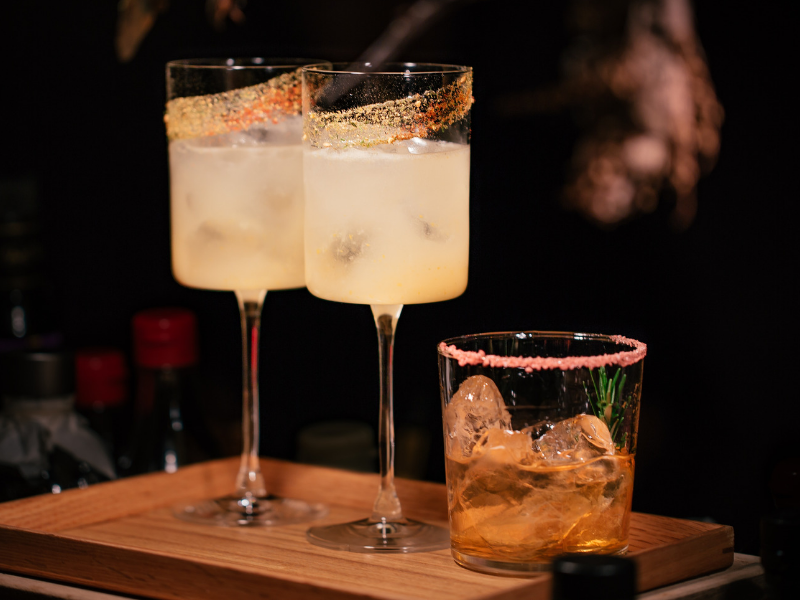 Create Menu and Drink Specials
New Year's Eve is the perfect time to add special menu and drink items. Guests often look for something unique, elegant, and fun on this celebratory night. Coordinate these special offerings with the theme if appropriate. For example, offer a Gin Rickey for a Gatsby-inspired theme or a special dessert infused with champagne. New Year's Eve also can be a good night to introduce a new signature item, offering a preview of it to guests before it's officially revealed in January. If offering new items, drinks, or specials be sure to have enough supplies on hand, especially with heavy and early promotion.
Consider a Prix Fixe or Buffet
For some restaurants, the prix fixe works best for annual New Year's Eve events. Many guests that dine out on December 31 search for a restaurant that offers this type of evening. It makes their decision process easy, allowing the guest to focus on relaxing and enjoying the festivities without having to debate on what to order for the main course. It's also beneficial to the restaurant as a limited menu makes it easier to prepare the larger number of orders that come in on New Year's Eve. You can still incorporate drink and dessert specials, plus a prix fixe can work seamlessly with a themed event.
The New Year's Eve buffet also helps streamline preparation and execution in the kitchen, as well as with the serving staff. It can add to the festive atmosphere, allowing guests to move about and mingle. The buffet pairs wells with live entertainment as well. Prepare for the buffet with the right
stands and risers
plus items like
signs and holders
to display dish names.
After determining the need for additional staff, it's essential to fully prep everyone from kitchen to front of house for the long hours of serving on New Year's Eve. A high-volume night requires your best staff plus earlier call times to be prepared. Experts recommend gathering everyone together several hours in advance to begin prep work, creating teams to focus on specific areas like glassware, setting up stations, decor finishing touches, working on garnishes, and any final prep/coordination with scheduled entertainment.

It's important to build in enough time for the staff to have a breather before the first guests arrive. Let them enjoy a break, survey how amazing everything looks and smells, and then begin the night relaxed and excited to share in the celebration. New Year's Eve is the worst night to be short-handed or to have a frazzled, frustrated, or angry staff. Prepping makes all the difference to help start the evening with a positive vibe.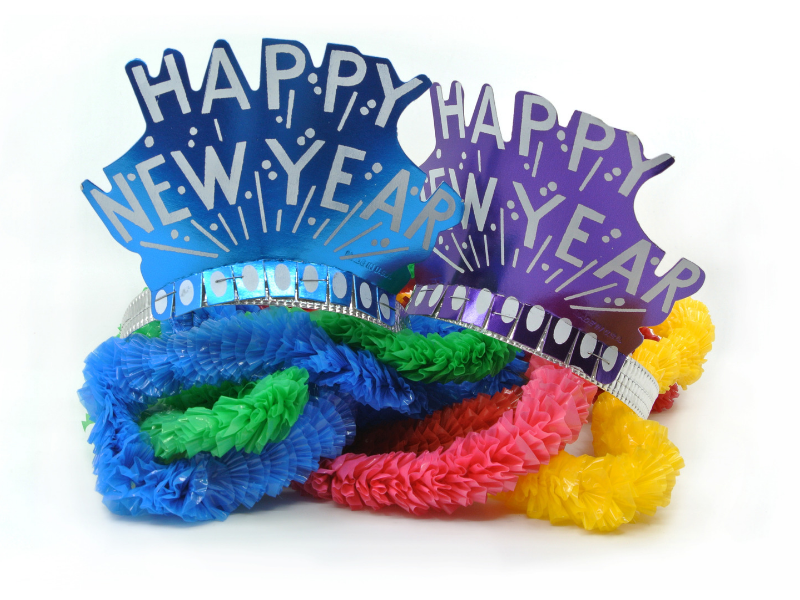 Essential Party Favors
When the clock strikes midnight on December 31, everyone enjoys having a noisemaker and a
balloon drop
. A New Year's Eve
party package
with hats, tiaras, horns, and serpentine throws provides just what your guests expect when ringing in the new year at your restaurant. Coordinate the party favors with a theme and include items like beads to matching sparkling
centerpieces
.
Planning and preparing should be taken seriously, but you are throwing a party after all. Keep the customer in mind and don't think about it too much from just a business perspective, but also from the party goers perspective. Plus, remember that there is help! Our knowledgeable and friendly staff here at Dean Supply is ready and waiting to help you get all the supplies you need to throw the best possible New Year's Eve party. From
new year's eve decorations
,
catering supplies
,
bar glassware
,
disposable dinnerware
,
restroom supplies
and so much more, we can get you what you need without breaking the bank!