Foodservice Industry Articles You Need to Read
In the fast-paced world we live in today, foodservice trends are constantly evolving, and sometimes it can be hard to keep up. This collection of articles and blogs captures some of the top restaurant industry trends and news that you need to know to make well-informed decisions that can help keep your restaurant, and profits, on top.
Restaurants Focus on Delivery: Retail
by Amelia Levin, Foodservice Equipment & Supplies
With the increase in food delivery services that are becoming more popular, some restaurants and foodservice establishments need to shift their focus. How will the growing trend affect your business? Is providing takeout via delivery service right for your business? Do you have the proper takeout containers to accommodate a longer wait time between packaging the food and consumption? Check out the article to answer those questions and more.
Sneak Peek: "With its rapid growth rate and appeal to younger consumers, delivery will only become a larger figure in the foodservice industry landscape. Here are five ways this emerging trend will impact foodservice operations."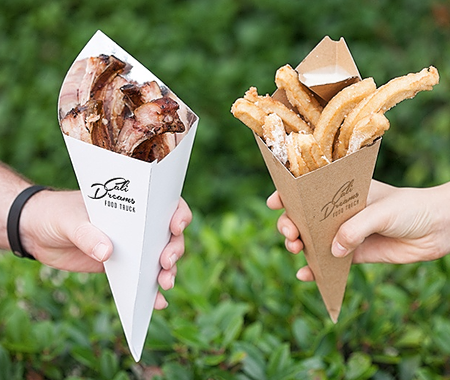 4 Reasons Caterers, Mobile Foodservice Operators Adore Takeaway Cones
by Leticia Nichols, G.E.T

One aspect of the foodservice industry that has maintained considerable importance, and always will, is food presentation. While it not only has to look good, it also has to be functional. That is where these paperboard or foil takeaway cones come in. They don't take up much room on your food truck and are as functional as visually appealing with a flat fold design and optional built-in dip cup.
Sneak Peek: "Dressing up your takeaway food by using cones is a subtle and effective touch that tells your guests even the seemingly smallest details count. It's a fun, playful shape that's functional as well."
2017 Beverage Series: Craft Beer Shapes Drink Menus
by Amelia Levin, Food Service Equipment & Supplies

Just like every other area of your restaurant, adaption to what consumers want to drink is basically essential for success. You need to not only have the right kind of beverages on hand, but also have the proper materials to serve it – which includes having the proper selection of
craft beer glasses
.
Sneak Peek: "The craft beer fad is arguably over. That, however, is only because craft beer now represents a permanent and important part of the beverage lineup at most upper-tier bars and restaurants across the country."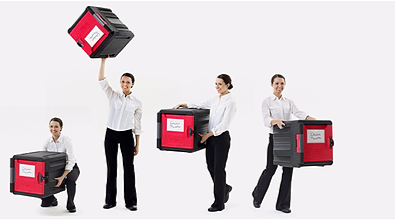 Looking for a better solution to lugging heavy pan carriers to and from catering events? With the new Metro Mightylite Food Carriers, you can have 60% less weight in the back of your catering truck and less stress on employee's arms and backs. With so many useful and innovative features, the newly redesigned lightweight food carrier is one you definitely need to see for yourself.


Sneak Peek: "The engineers at Metro stepped back, evaluated customer feedback, and completely redesigned the traditional polymer molded foam filled pan carrier. What they came up with is the Mightylite ML300."
Factors Shaping the Future of Food Service
by Monica Watrous, Food Business News

Restaurant sales are expected to hit a record high of $799 billion this year. If you want a piece of that profit pie, you have to know these top factors that are influencing consumers to choose your restaurant over the myriad of other options.
Sneak Peek: "Three out of four consumers said they would visit a restaurant during off-peak hours to receive a discount, a strategy more restaurant operators may be exploring in the future, Mr. Riehle said."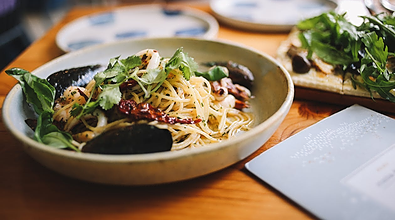 N.R.A. 2017: What's new and what's next in menu trends
by Monica Watrous, Food Business News


Take it from the experts at the National Restaurant Association – these are the top 8 foodservice trends in 2017. Whether you will adopt them or not, it's important to know what you're up against. Will making small adjustments to your menu help improve your bottom line?
Sneak Peek
: "The old rule was you pretty much knew who the competition was; now it's a little bit here and a little bit there," Ms. Kruse said. "It's everywhere." The restaurant industry today faces challenges "that none of us would have anticipated five years ago," she said.
America's Fast-Casual Dining Boom Is Over
by Leslie Patton, Bloomberg
Is this good news for your sit-down restaurant? Or will adapting to more technology and making healthier menu changes be in your fast-casual restaurant's future?
Sneak Peek: "The segment has become saturated and has some issues," said Bob Goldin, a Chicago-based Pentallect partner. "There are signs of maturity."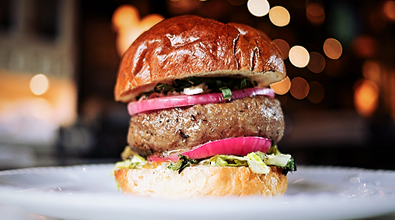 How to Survive Fast-Casual Decline
by Danny Klein, QSR Magazine
Understanding the baseline of how to keep your customer's happy will help you beat the fast-casual decline we are currently seeing. Klein will help detail specific changes to consider to help keep demand up.
Sneak Peek:
"Investing in employees and improving employee retention is huge, and it's all driven with the consumer in mind. Before cutting back, Dunaway says, think about that equation first.
"I think there are better ways to save money in a competitive environment than cutting back on something that impacts the customer," he says. "Something that impacts your employees and the quality of your product impacts all of the people."


Sign up for our newsletter!
Be the first to know about hot deals and new items.