Secrets of Good Restaurant Table Setting Design
Even small adjustments can make a big impact.
How your restaurant tables look is one of the first things customers see when they enter your establishment. More than anything else, your tabletop setting lets your guest know what type of dining experience they can expect from your eatery. Make a good first impression and your guests will be in a good frame of mind to sample your delicious fare and even ignore a minor flaw or two in the service. Conversely, a sloppy or less than stellar tabletop design can be sending the wrong message to your guests and cause them to leave unsatisfied. Fortunately, there are many easy and affordable ways to maximize this important part of your restaurant's landscape.
Coming up with the optimum table setting design doesn't have to be a chore and take you away from interacting with your guests. Of course, you want to start with good quality, solid
dinnerware
,
beverage glasses
and
flatware
. After that, consider some of the suggestions for winning table setting designs:
1. KISS (Keep it simple for success.)
Adding too many elements to your table top design can spoil the desired calming and welcoming look and even make your guests feel like there won't be any room for their food items when they arrive. If the space on your tables is limited (and most everyone's is), consider items that have multiple functions, such as a wine/water glass, a single fork (rather than a dinner fork AND a salad fork) and
coffee mugs
rather than more cumbersome cups and saucers.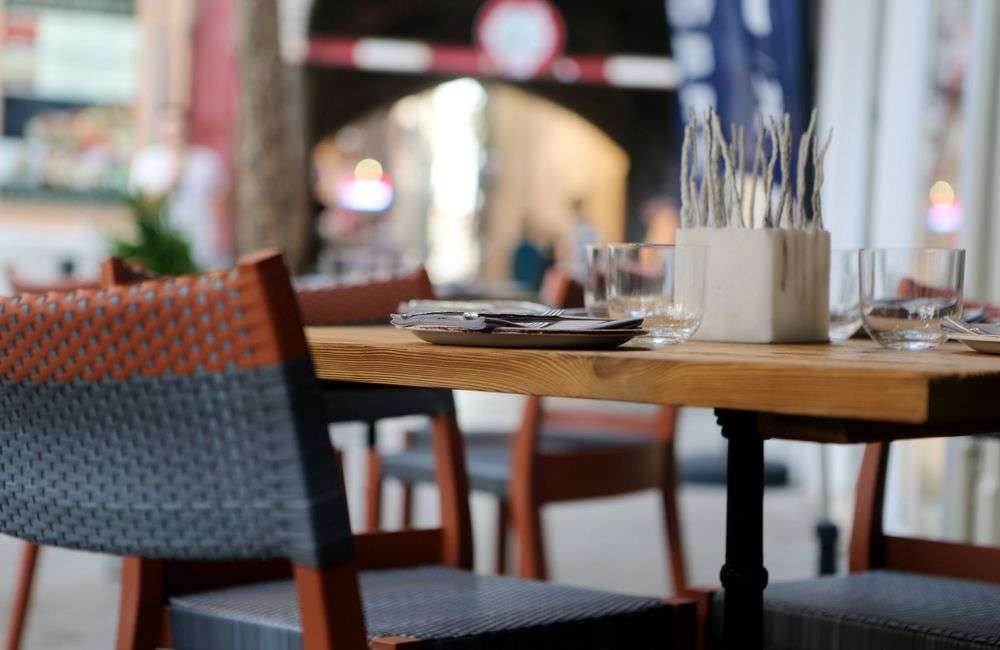 2. Avoid expensive custom dinnerware by printing napkin bands.
Monogrammed or logo dinner plates are elegant, but they can also be expensive, especially with the average restaurant replacing up to 20-30 percent of its dinnerware due to breakage each year. Paper bands can fit easily over the napkin or rolled flatware and have a similar effect to the more expensive logo china.
3. A pre-set table is more relaxing for guests.
Although there is a current trend towards unset, unadorned restaurant tables where the waitstaff brings all of the necessary elements once the guests are seated, the traditional pre-set table is still more calming and relaxing for most guests. By having the
utensils
and
glassware
they need for their meal in place when they arrive, guests are semi-consciously more confident that their dining needs will be met without undue intervention on their part.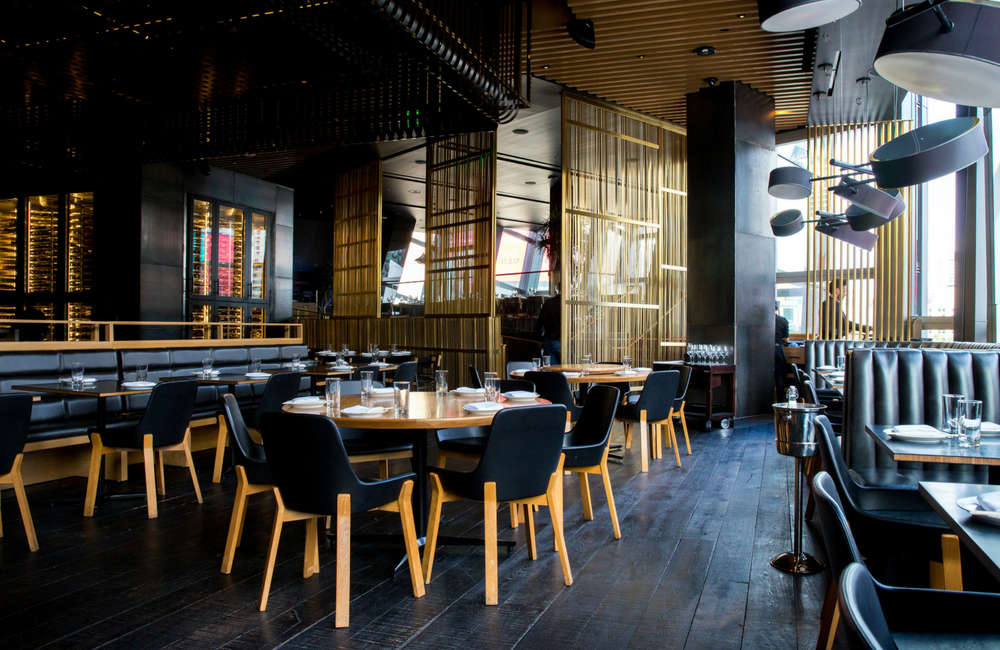 4. Go monochromatic for drama.
One easy way to add drama and elegance to your restaurant without spending a lot of extra money is to coordinate all of the tabletop items in a single color. This can be white, off-white or something more dramatic, such as red or blue. In addition to tablecloths, placemats and china, you can find an increasing number of glassware in different hues. One additional advantage to a monochromatic style: when it comes time to change your restaurant's decor, you can make a big impact by simply changing out the table top items.
5. Use candles to make your tables look inviting.
Candles
draw guests' eyes to your tables and make your settings look inviting and romantic. Just don't rely on these luminaries for light to read the menu by or to illuminate the faces of dinner guests. Table top candles can be votive candles, lanterns, tea lights or even battery-operated candles. One additional note on lighting: while you want adequate light for guests to see their food and be able to read the menu, aim for lighting that throws a glow over the room, rather than lighting where the source can be easily identified.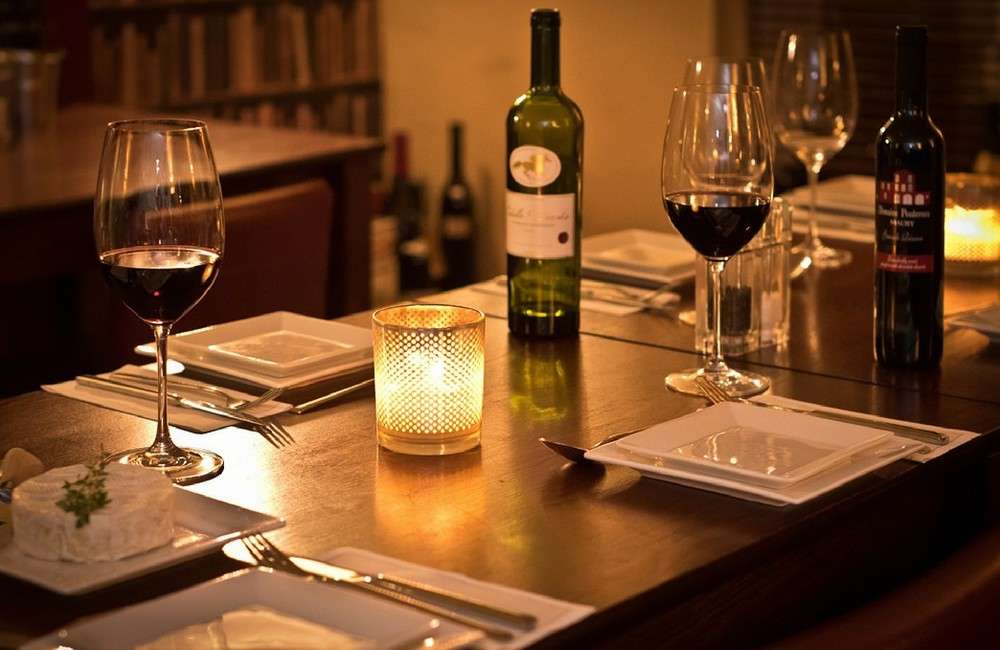 6. Don't think your china all has to match.
Another way to add interest and warmth to your table settings is to go for an English country look that coordinates a variety of china patterns and stemware. Your guests will feel as if they are visiting their maiden aunt's home in Great Britain for tea (without the expensive airfare, of course.) With this style, it's best to stay with a central theme, such as all flowered plates (of different hues and patterns) or all plates with animals or all plates with geometric patterns.
7. You can have too much of a good thing.
There is such a thing as too much when it comes to table settings. Too many pieces of flatware or glassware can make the average American diner wary and slightly nervous since most aren't experienced in fine dining and might be afraid that they will use the wrong glass or wrong fork. Better to limit your pre-settings to a maximum of two glasses and five pieces of flatware. If the meal requires additional stemware or utensils, such as a Champagne glass or a seafood fork, the server can bring those items as needed.
8. Fresh flowers and greenery make your guests feel welcome.
Fresh flowers, whether they are casual sunflowers, cheerful daisies or elegant roses, give a table setting a friendly, welcoming ambiance. Use mason jars for a casual look or barware, such as
hurricane glasses
,
shot glasses
or
cordial glasses
, for a more formal look. If your restaurant is a little bit more rustic or provincial, consider using fresh herbs or evergreens in plain, short glasses instead of flowers.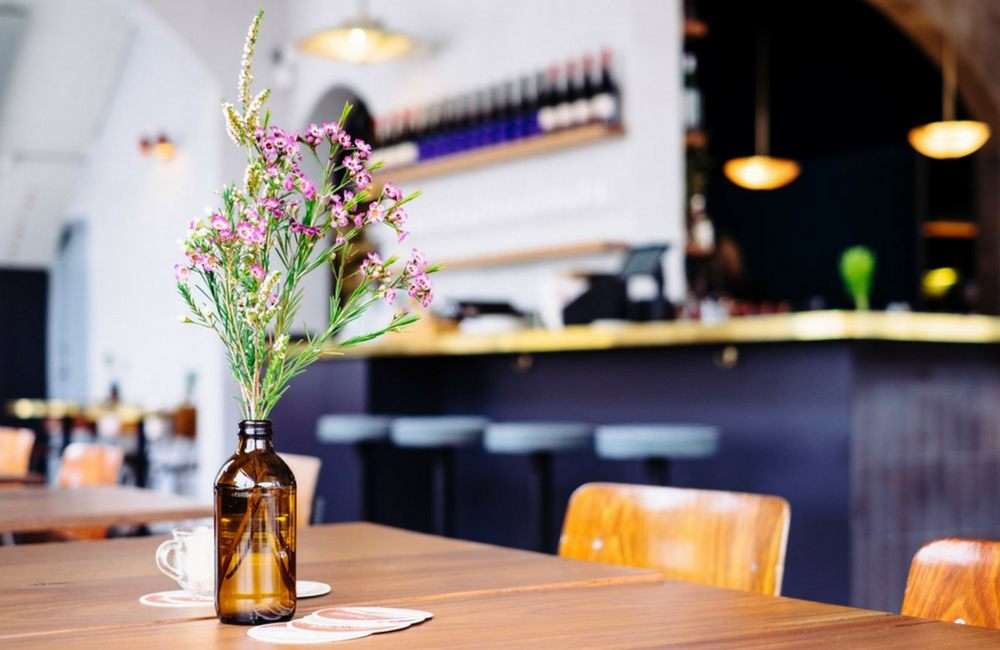 9. Choose linen and plate colors for success.
More than one study has found that the color of the tableware around you strongly influences how much food you will order and consume. For instance, red plates encourage food enthusiasm, whereas white linens and dinnerware (the standard in many restaurants) encourage mindless consumption and snacking. Instead of traditional white, consider adding yellow (the color that corresponds to memorable and exciting meals) to your table top design. Another color to avoid is blue, the table top color that acts as an appetite suppressant.


10. Encourage guests to order a glass of wine by setting a wine glass at the table.
Setting a
wine glass
next to the water glass on the table is a subtle way to encourage guests to think about wine from the moment they sit down. This glass tells them that yours is a restaurant that takes wine seriously and that you'll likely have a good selection on your wine list. If the guests prefer not to imbibe, the glass can be easily removed by the server. You can do the same "subliminal up-sell" with salad forks, thus encouraging diners to order two courses.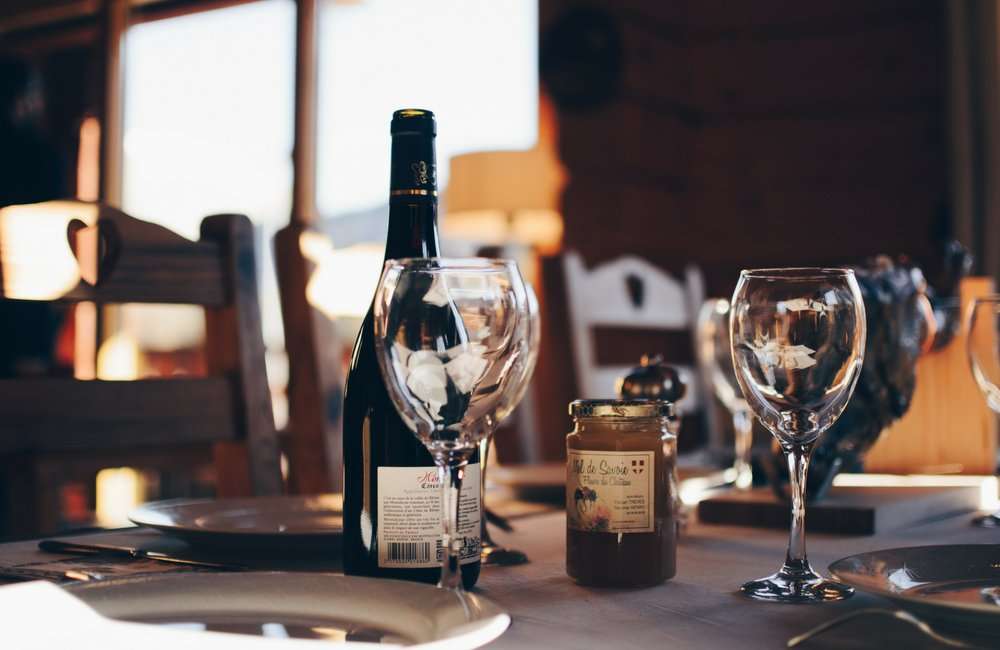 With all of the table top options available, coming up with the ideal place setting design for your restaurant can seem, at first glance, to be a challenge. However, if you streamline your place setting items, use color and tableware to help promote your menu items and view your settings from a guest's point of view, you're sure to make your patrons feel welcome from the moment they walk through the door.
To outfit your restaurant with the latest in high-quality tabletop essentials and for tips on making your restaurant's table setting work for you and your business, visit
shopatdean.com
or
contact us at today
! We've been helping Cleveland area restaurants outfit their businesses for more than 65 years.