Los Angeles Restaurant Supply

Los Angeles, California is more than just sunshine and celebrities. The food scene has quickly become one of the most popular in the world, for good reason. The diverse culture and innovative menus filled with an abundance of fresh ingredients keep locals and tourists alike coming back for more. It takes the right kitchen tools and supplies to tap into this unique and creative culinary market, which is why you need the best Los Angeles restaurant supply store - ShopAtDean. Our store is stocked full of the high-quality restaurant supplies you need to run a successful foodservice business in Los Angeles.

Our Cleveland warehouse is packed full of thousands of items ready and waiting to be shipped right to your door. You can trust that we will do everything we can to get you your package quickly and efficiently. From commercial cleaning supplies to bulk dinnerware and glassware, we offer rock bottom prices so you can stock up on what you need without emptying your wallet.

Looking to refresh your commercial kitchen equipment? We have a complete selection of ranges, charbroilers, griddles, deep fryers, freezers and more to help you prepare, serve and store every one of your dishes. Whether you need equipment for your new food truck or just a replacement item for your restaurant or bar, our knowledgeable and dedicated staff is standing by to answer your questions and ensure you get what you need.

Maintaining a sanitary operation is essential for any business, but it is especially important for foodservice. Having professional janitorial supplies will keep your food truck, bowling alley, bar, nightclub, restaurant, cafeteria, church or retail business operational. From scrub brushes to green cleaning chemicals to paper towels, shop our large selection of commercial cleaning supplies and save big with Dean.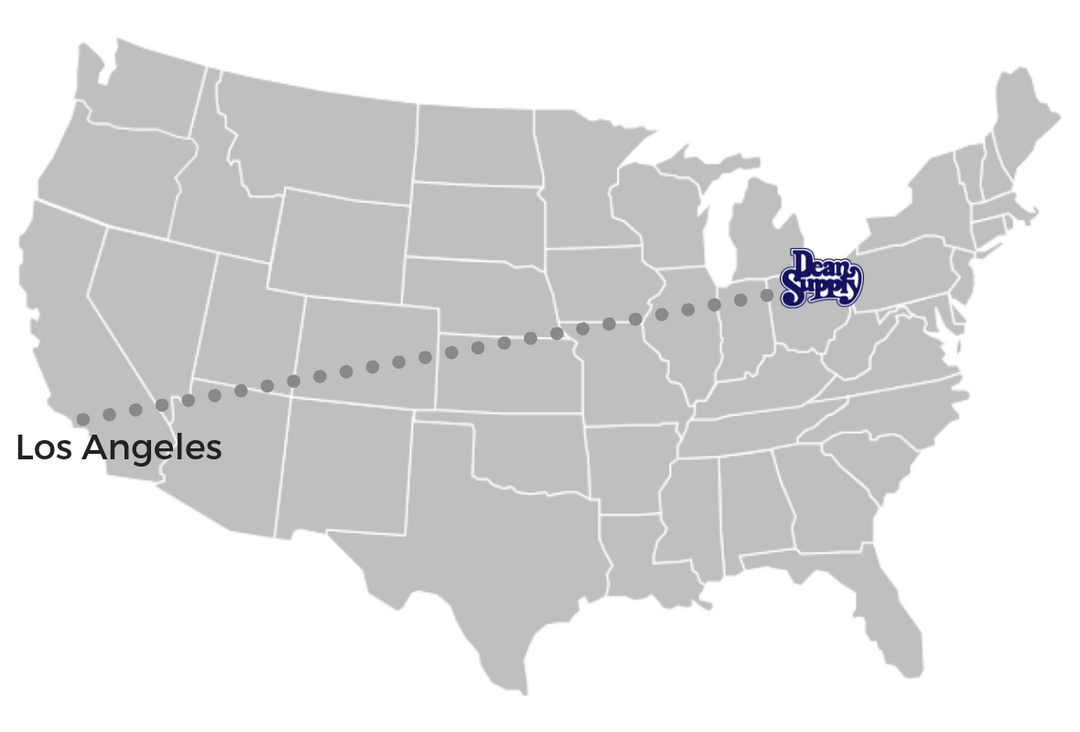 Estimated Delivery Time
3-4 Business Days
Get Fast & Reliable Shipping To:
Los Angeles, CA
Glendale, CA
Long Beach, CA
Anaheim, CA
Irvine, CA
Santa Ana, CA
Need Assistance?
No matter what type of kitchen supplies or commercial restaurant supplies you are looking for, we're here to help you get it right. Here at Dean Supply, we have a highly attentive customer service team readily available to answer your questions, help you make purchasing decisions or place orders on your behalf.