Nashville Restaurant Supply

While Nashville, Tennessee may be Music City, the food scene is certainly not to be overlooked. That's why at Dean Supply, we are committed to being the top provider of Nashville restaurant supplies. Whether you are looking for the right tools to make your famous Nashville Hot Chicken, cooking brunch to the mid-morning crowd, or stocking the bar for live music night, we have you covered. We offer the best prices on restaurant flatware, bulk bar glasses, commercial kitchen equipment, cookware, disposable cups, and everything in between, even including professional cleaning supplies to make sure every guest's experience has them coming back for more.
With over 14,000 items in stock at our Cleveland location, we can provide fast and reliable shipping to foodservice operators in Nashville, TN. You'll never have to wonder where to buy restaurant supplies online again because we have everything you need, including superior customer service! Our knowledgeable staff is ready and waiting to answer your questions about commercial kitchen equipment, profession blenders, bakery supplies, restaurant glassware and thousands of other items to help you get exactly what you need. We can help take the stress out of ordering supplies for you can focus on providing the best Nashville experience to tourists and locals alike!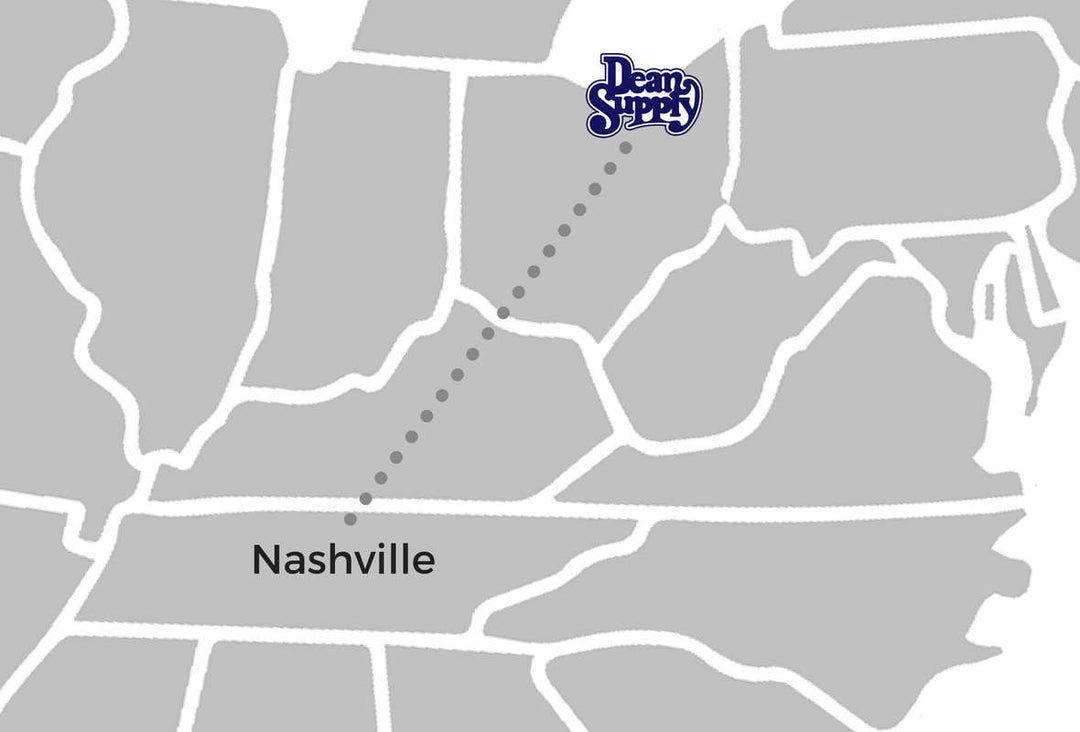 Estimated Delivery Time
2-3 Business Days
Get Fast & Reliable Shipping To:
Nashville, TN
Franklin, TN
Murfreesboro, TN
Hendersonville, TN
Brentwood, TN
Columbia, TN
Springfield, TN
Need Assistance?
No matter what type of kitchen supplies or commercial restaurant supplies you are looking for, we're here to help you get it right. Here at Dean Supply, we have a highly attentive customer service team readily available to answer your questions, help you make purchasing decisions or place orders on your behalf.