DETROIT RESTAURANT SUPPLY

Detroit, Michigan, also known as the Motor City, is the largest city in the state. The populous land has a long and rich history that is full of innovative culture. That inventive nature has given way to plenty of unique and delicious restaurants that fill the downtown and suburb areas. With over 14,000 items in stock at our Cleveland location, we are the best Detroit restaurant supply store to help fulfill your needs to keep customers coming back for more. Whether you need new restaurant equipment, commercial dinnerware, bulk glassware, professional cleaning supplies, or restaurant flatware, we can offer fast and reliable shipping - in most cases, it takes two business days! As your premier Detroit restaurant equipment and supply store, you can shop online today & start saving with Dean Supply!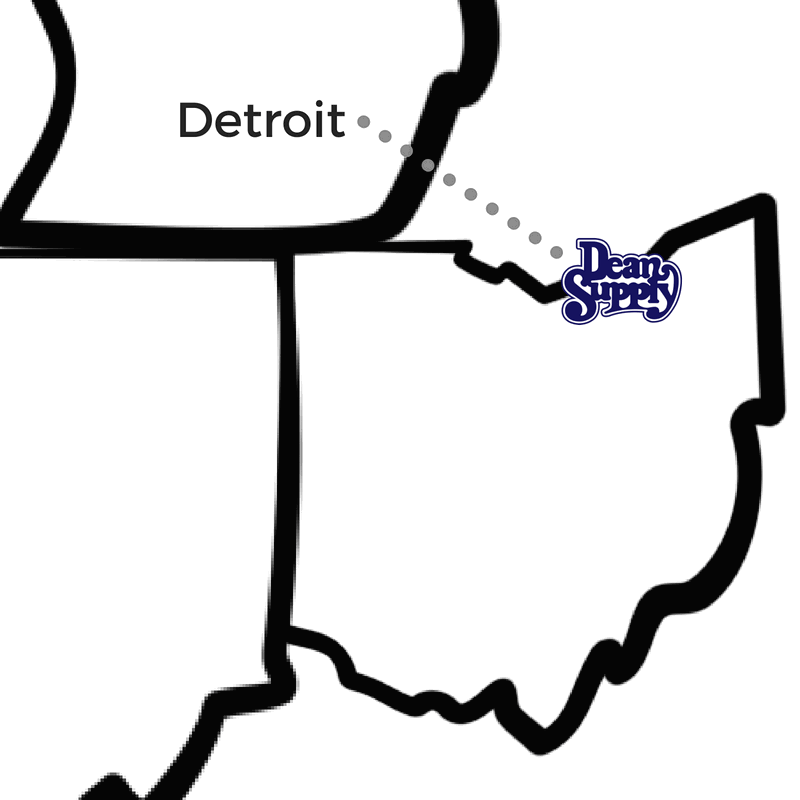 Estimated Delivery Time =
1 Business Day

Get Fast & Reliable Shipping To:
Detroit, MI
Canton, MI
Dearborn, MI
Livonia, MI
Troy, MI
Warren, MI
Grosse Point, MI
Oak Park, MI
Whether you are opening a new restaurant or you're looking to refresh your current style, Dean Supply is where to buy restaurant supplies for Detroit, MI. Besides getting top products at our best prices, we also provide The Dean Supply Reference Guide. It's the ultimate resource to help you sort through the options and get more information from our top manufacturers.
See the Dean Supply Reference Guide
Need Assistance?
No matter what type of kitchen tools or commercial restaurant supplies you are looking for, we're here to help you get it right. At Dean Supply, we have a highly attentive customer service team readily available to answer your questions, help you make purchasing decisions or place orders on your behalf.
Talk to an expert today
.

-------------------------------------------

See other shipping locations: