SANDUSKY RESTAURANT SUPPLY
Sandusky, Ohio, nestled directly on the shores of Lake Erie, is a popular tourist spot. Packed full of adventure and family fun, people come from all over the world to visit Cedar Point, Kalahari and all of the other exciting attractions. After a fun-filled day of swimming at the water parks and riding some of the best roller coasters in the world, you're going to work up quite an appetite! That is why we are always working hard to be the best place to buy restaurant supplies in Sandusky, Ohio. It's a great place to take the family out to eat because of the wide array of local restaurants to choose from. No matter if you want fresh fish, a burger and fries, or some of the best pizza, you're going to find it there. There is also a wonderful selection of local wineries and breweries that you can tour, test, and take home your favorites.

Our Cleveland warehouse is only about an hour East of Sandusky, and we are always working hard to provide fast, reliable shipping to your foodservice establishment. No matter if you are shopping for bulk wine glasses, restaurant flatware, commercial dinnerware, professional cleaning supplies, or anything in between, you're going to find what you need at ShopAtDean.com. We also offer you the ultimate flexibility by allowing you to purchase items in small or large quantities. You can buy in bulk to save money, or you can buy in small quantities to save on storage space.

Our large selection of commercial kitchen equipment is full of items that are priced to sell! We work hard to provide you with incredible prices on all the bar coolers, commercial refrigerators, professional blenders, charbroilers, convection oven and so much more. Our knowledgeable customer service team is ready to help you find everything you need for your restaurant, winery, bar, hotel! We are also open to the public, so we are the best place kitchen supply store online for every chef! Get all your Sandusky restaurant supplies with Dean Supply today!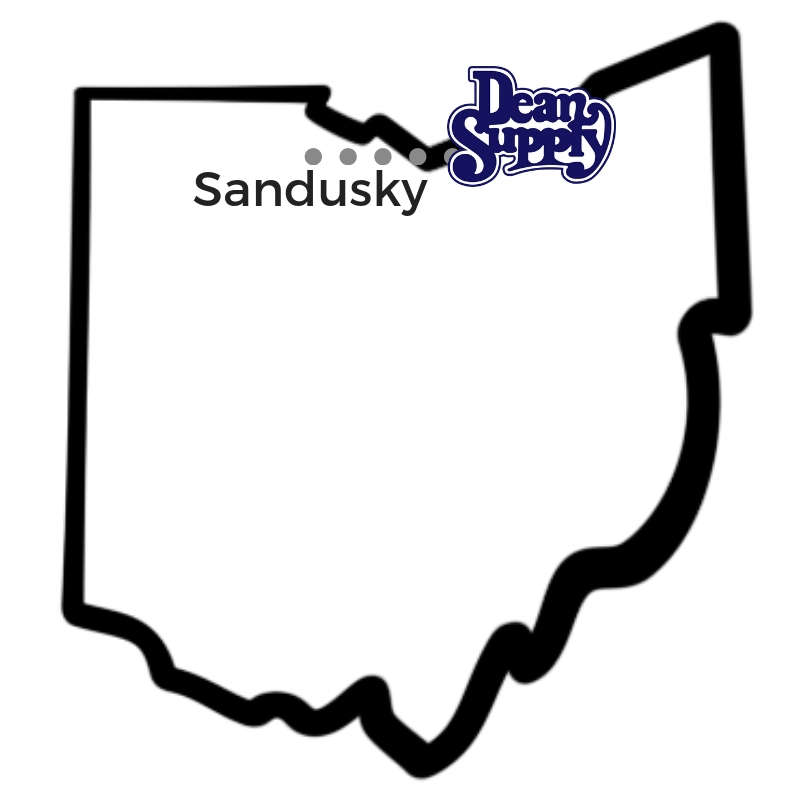 Estimated Delivery Time = 1 Business Day

Get Fast & Reliable Shipping To:
- Sandusky, OH
- Put-in-Bay, OH
- Castalia, OH
- Port Clinton, OH
- Huron, OH
- Fremont, OH
How do you set your restaurant apart from the millions of others out there? It starts by having the right supplies and tools on hand. That's why we are providing you with The Dean Supply Reference Guide. This is a comprehensive guide that will take you through the latest trends in restaurant equipment, design and tools that will help you craft your business to be something all it's own. Check out the guide and get inspired today!
See the Dean Supply Reference Guide
Need Assistance?
No matter what type of kitchen supplies or commercial restaurant supplies you are looking for, we're here to help you get it right. Here at Dean Supply, we have a highly attentive customer service team readily available to answer your questions, help you make purchasing decisions or place orders on your behalf.
Talk to an expert today
.

-------------------------------------------

See other shipping locations: