Pittsburgh Restaurant Supply

Pittsburgh, PA is a vibrant city that is packed full of culture, sports, food, art, shopping, and so much more. Nestled between the beautiful bridges and tall buildings, many fantastic restaurants are buzzing with hungry customers. From salads topped with french fries to crispy pierogies, you can find just about any type of iconic food to satisfy your cravings.

As the premier Pittsburgh restaurant supply and equipment provider, Dean Supply can help refresh your look without breaking the bank. At ShopAtDean.com, you'll find the best prices on commercial dinnerware, bulk restaurant flatware, professional cleaning supplies, bakery supplies and all the professional bar tools you need to run a successful Pittsburgh restaurant. Since we have over 14,000 items in stock at our Cleveland, Ohio warehouse, we can provide fast and reliable shipping - it only takes two business days in many cases! No more wondering where to buy quality restaurant supplies because Dean Supply has everything you need.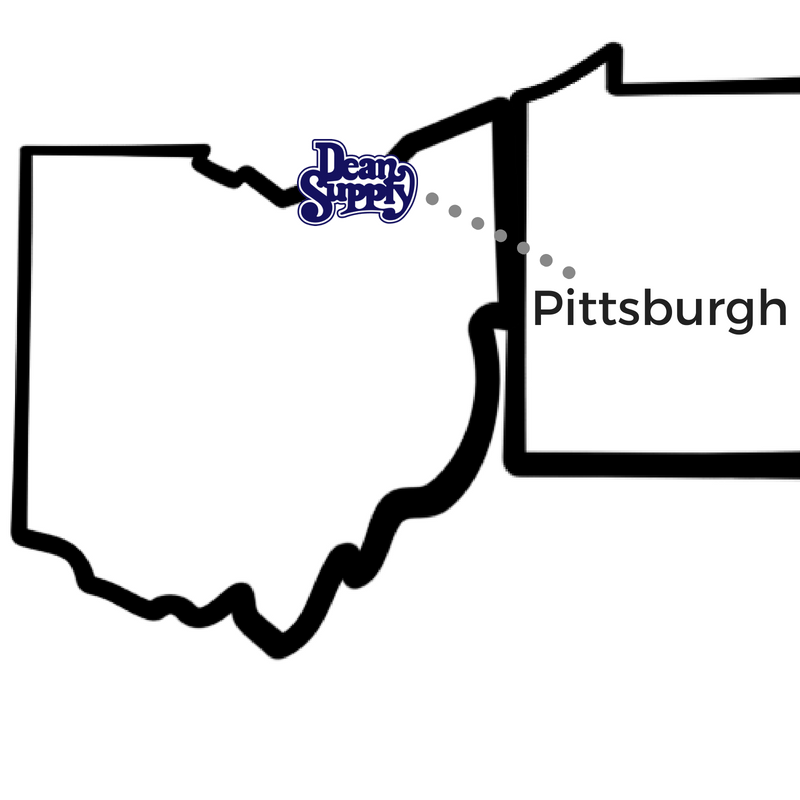 Estimated Delivery Time
2-3 Business Days
Get Fast & Reliable Shipping To:
Pittsburgh, PA
Green Tree, PA
Homestead, PA
West Mifflin, PA
Mt Lebanon, PA
New Kensington, PA
Need Assistance?
No matter what type of kitchen supplies or commercial restaurant supplies you are looking for, we're here to help you get it right. Here at Dean Supply, we have a highly attentive customer service team readily available to answer your questions, help you make purchasing decisions or place orders on your behalf.