Lansing Restaurant Supply

If you're looking for tasty food trucks, farm to table delicacies, and a healthy selection of craft brews, Lansing, MI is where it's at. Whether you're a tourist or a local, there is plenty of history, many beautiful parks, and a rich culture just waiting to be explored. With so much to see and do, you're definitely going to work up an appetite that's big enough to fully immerse yourself in the bold food scene the capital city offers. That's why here at Dean Supply, we work hard to be the top provider of Lansing restaurant supplies. With our fully stocked warehouse located in Cleveland, Ohio, we are close by and ready to ship your items to you quickly and efficiently. Pair that with our superior customer service team, and you'll see why so many other successful restaurants, food trucks, universities, bars, churches, and schools use Dean Supply to achieve their goals.

What our customers love most about working with Dean Supply (besides our pricing, reliable shipping and knowledgeable staff) is the flexibility we offer you. With the option to buy small or bulk purchases, you only pay for what you need to help you stay on budget and avoid getting more inventory than you have room to store. We're also open to the public, so if you're looking for the best kitchen supply store online, you've found it right here. From bulk dinnerware, restaurant glassware, commercial cookware, kitchen equipment, food prep tools, restaurant flatware and much more, we'll be with you every step of the way.

Wondering where to buy new commercial kitchen equipment for Lansing, MI? We have that too! With an extensive line of food preparation equipment, you'll get all the pieces you need for the best prices on the market. From waffle makers, commercial ranges, professional blenders, chef bases, charbroilers, concession equipment, commercial freezers, bar coolers and so much more, we're here to help you take care of business. Are you opening a new foodservice business or refreshing your current equipment? That can be a stressful and daunting task, but you can always rely on Dean Supply to help you get where you need to go. Check out our blog post 11 Things to Consider When Shopping for Commercial Kitchen Equipment to get a head start on the decision making process.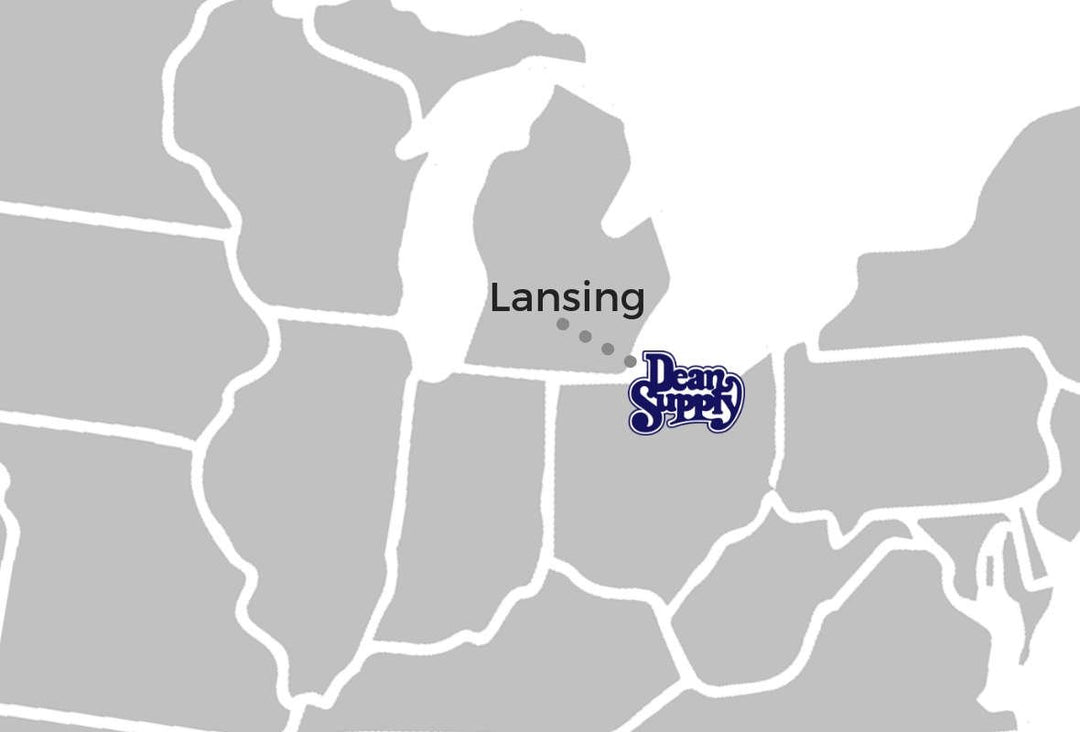 Estimated Delivery Time
2-3 Business Days
Get Fast & Reliable Shipping To:
Lansing, MI
East Lansing, MI
Charlotte, MI
Eaton, MI
St. Johns, MI
Owosso, MI
Mason, MI
Need Assistance?
No matter what type of kitchen supplies or commercial restaurant supplies you are looking for, we're here to help you get it right. Here at Dean Supply, we have a highly attentive customer service team readily available to answer your questions, help you make purchasing decisions or place orders on your behalf.