Seattle Restaurant Supply

Nestled between beauty like you've never seen before, Seattle, Washington calls folks from near and far to enjoy everything it has to offer. From majestic mountain ranges to enjoying the wildlife in the Puget Sound, there is no shortage of excitement to be found. A big part of what makes the city something special is, of course, the food scene. From fresh seafood to crisp produce, the potential to make extraordinary food is off the charts. Seattleites have taken full advantage of what the land has to offer and have created a culinary foodscape that shouldn't be missed. That is why here at Dean Supply, we are dedicated to being the #1 Seattle restaurant supply store.

It takes a lot of time and effort to run a successful business in Seattle, WA, but we're here to help! From getting you the right beer glasses for your craft breweries or bulk mugs for your coffee shop, our impressive selection of in-stock items will help you achieve your goals. Our Cleveland warehouse has thousands of items in stock and ready to ship, so you can trust that we will do everything we can to provide fast, reliable shipping right to your doorstep.

Looking to refresh your commercial kitchen equipment or starting from square one? Browse our selection of commercial fryers, charbroilers, convection ovens, steam tables, food warmers, and more at our best prices. Need a little help figuring out what you need? Talk to an expert today. We strive to provide superior customer service to everyone who asks for it.

Having a clean and sanitary foodservice business is essential for success. Our professional cleaning supplies will help you keep your environment safe for all of your guests and employees. From scrub brushes, green cleaning chemicals, trash liners, bulk paper towels, commercial mop heads and so much more, you'll have your organization sparkling clean in no time.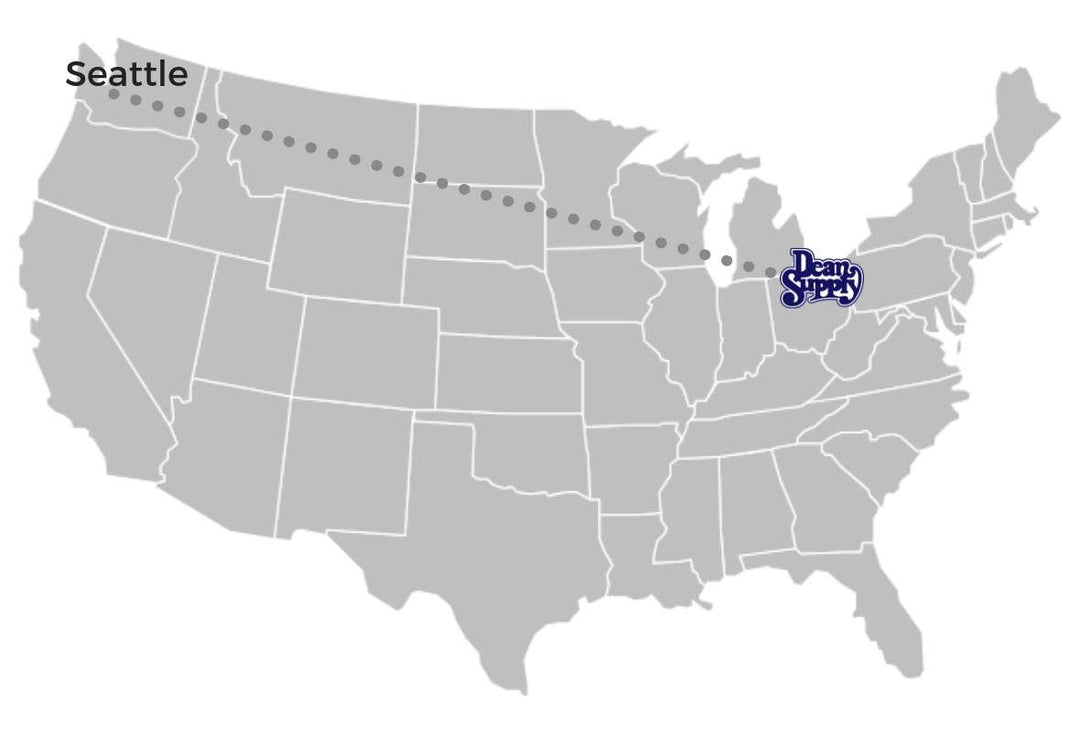 Estimated Delivery Time
6-10 Business Days
Get Fast & Reliable Shipping To:
Seattle, WA
Tacoma, WA
Everett, WA
Olympia, WA
Kent, WA
Shelton, WA
Puyallup, WA
Need Assistance?
No matter what type of kitchen supplies or commercial restaurant supplies you are looking for, we're here to help you get it right. Here at Dean Supply, we have a highly attentive customer service team readily available to answer your questions, help you make purchasing decisions or place orders on your behalf.