Rochester Restaurant Supply

If you own a kitchen or a foodservice establishment in Rochester, New York, then you need Dean Supply - the premier provider of Rochester restaurant supplies. No matter if you are a professional chef that feeds hundreds in a night, or a home chef that's feeding one hungry family, we have all the tools you need at the prices you want. Need professional cookware to prepare for the hungry Buffalo Bills fans at your sports bar? We have that. Need disposable dinnerware and aluminum baking pans to prepare your famous BBQ that rivals the south? We have that too. Get ready for festival crowds and prep for snowy winters with our flexible buying options. Whether you need to buy bulk quantities or just a few to fill in your collection, you'll find all the top brands of glassware, restaurant dinnerware, commercial cleaning supplies, catering supplies, kitchen equipment and so much more.

Our Cleveland warehouse is just a quick trip down Interstate 90 from Rochester. It's packed to the brim with thousands of in-stock items you need and it's buzzing with many busy hands that will work hard to get your necessities in the mail pronto. We can offer fast and reliable shipping of your restaurant supplies to Rochester, NY (in most cases, just 2-3 days!).

Are you wondering where is the best place to buy restaurant and kitchen equipment in Rochester, NY? Dean Supply has all the commercial appliances you need to run your restaurant, bar, hotel, catering business, bakery, food truck, bowling alley, school, university or home! We also have the ability to offer free shipping on many of our large equipment items to help you save time and money! As the number one restaurant supply store for Rochester, we are dedicated to helping your business thrive and keeping your guests coming back for more.

We are open to the public, and no membership is required, so professional, and home chefs alike join us and find out why you can always rely on Dean Supply!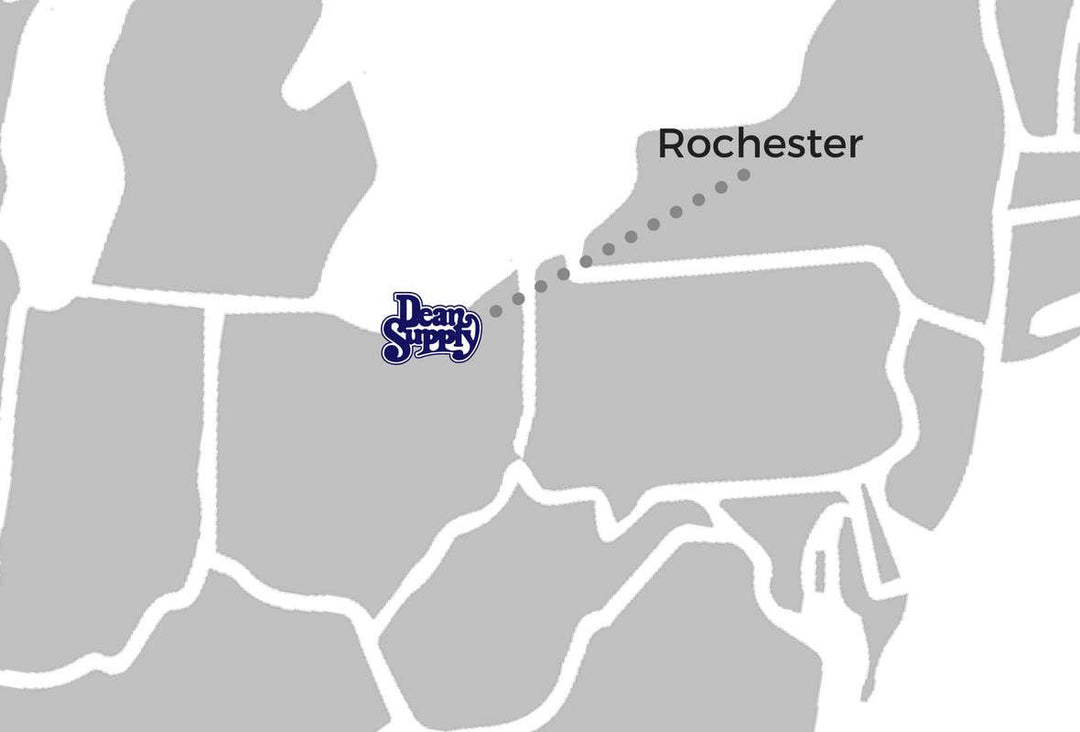 Estimated Delivery Time
2 Business Days
Get Fast & Reliable Shipping To:
Rochester, NY
Irondequoit, NY
Greece, NY
Batavia, NY
Pittsford, NY
Hennrietta, NY
Need Assistance?
No matter what type of kitchen supplies or commercial restaurant supplies you are looking for, we're here to help you get it right. Here at Dean Supply, we have a highly attentive customer service team readily available to answer your questions, help you make purchasing decisions or place orders on your behalf.