Medina, Ohio, tucked away just 40 minutes outside of Cleveland, is a hidden gem in Northeast Ohio. The county is full of farmland, orchards, wineries, and garden centers and it gives way to some of the best local eateries the area has to offer. The populous city is full of quaint coffee shops, unique shopping, and plenty of fantastic culinary experiences to keep you busy.
As the premier restaurant supply and equipment store for Medina, Ohio, you can trust Dean Supply to help you reach your goals. We're open to the public and offer the option buy case or individual quantities to meet every need of your restaurant, bar, daycare, school, church, or home. Our Cleveland warehouse is stocked full of over 14,000 items just waiting to be shipped to your door - in most cases, it only takes two business days! So no matter if you need professional cookware, kitchen equipment, food prep tools, industrial cleaning supplies, coffee urns, bulk disposable tableware, restaurant dinner plates or anything in between, you can count on us! Stop wondering where to buy bulk restaurant supplies and start saving with Shop At Dean!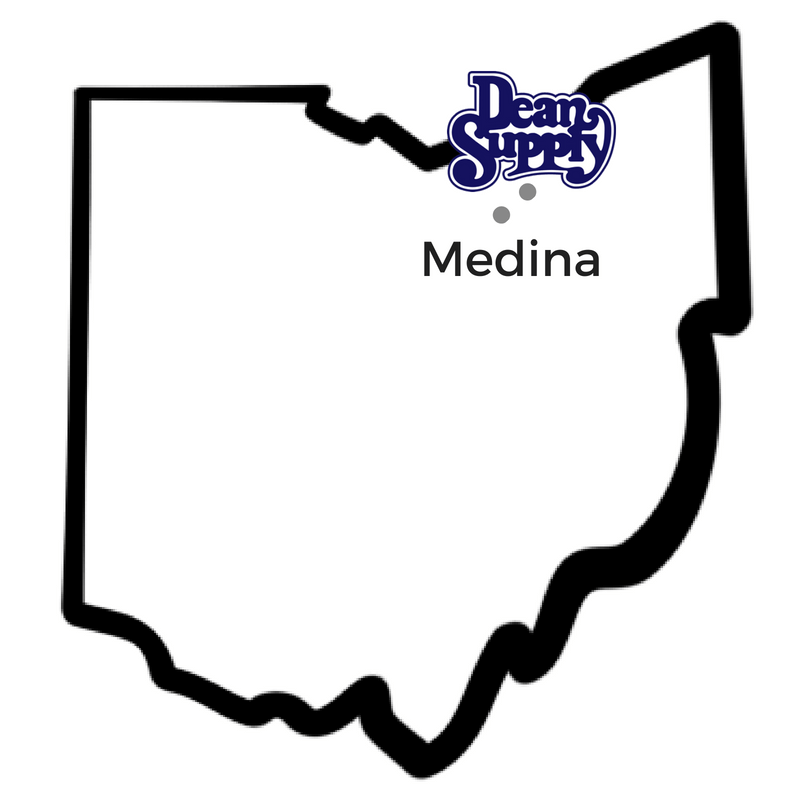 Estimated Delivery Time
2-3 Business Days
Get Fast & Reliable Shipping To:
Medina, OH
Lodi, OH
Chippewa Lake, OH
Brunswick, OH
Seville, OH
Need Assistance?
No matter what type of kitchen supplies or commercial restaurant supplies you are looking for, we're here to help you get it right. Here at Dean Supply, we have a highly attentive customer service team readily available to answer your questions, help you make purchasing decisions or place orders on your behalf.