Richmond Restaurant Supply

Richmond, Virginia is among the oldest cities in the nation, so it's no surprise that it attracts plenty of tourists every year. People who love history and learning about the Civil War will be quite happy within the city limits as they tour the Hollywood Cemetery and various parks and monuments. You don't have to travel very far between historic sites because they are on every corner. Intermixed with rich history and culture, you'll find fresh and creative food scene that has been marked as "up-and-coming" in the recent years. Richmond, VA has found its name among some of the greatest in the nation by staying true to its root - sincere down-home cooking.
With the rise of inventive and unique restaurant concepts happening all around the city, you'll probably be asking yourself where to buy restaurant supplies in Richmond, VA? That's where Dean Supply comes in. As your premier Richmond restaurant equipment and supply provider, we can give you fast, reliable shipping on all the tools you need for success. Our Cleveland warehouse is packed to the brim with professional chef supplies, kitchen equipment, bulk restaurant dinnerware, commercial bar glassware, restaurant flatware, professional cookware and everything in between. We guarantee we'll do everything we can to make your experience with us the best possible and get you the kitchen supplies to keep your customers coming back for more. When you want to shop kitchen and restaurant supplies online, you need Dean Supply!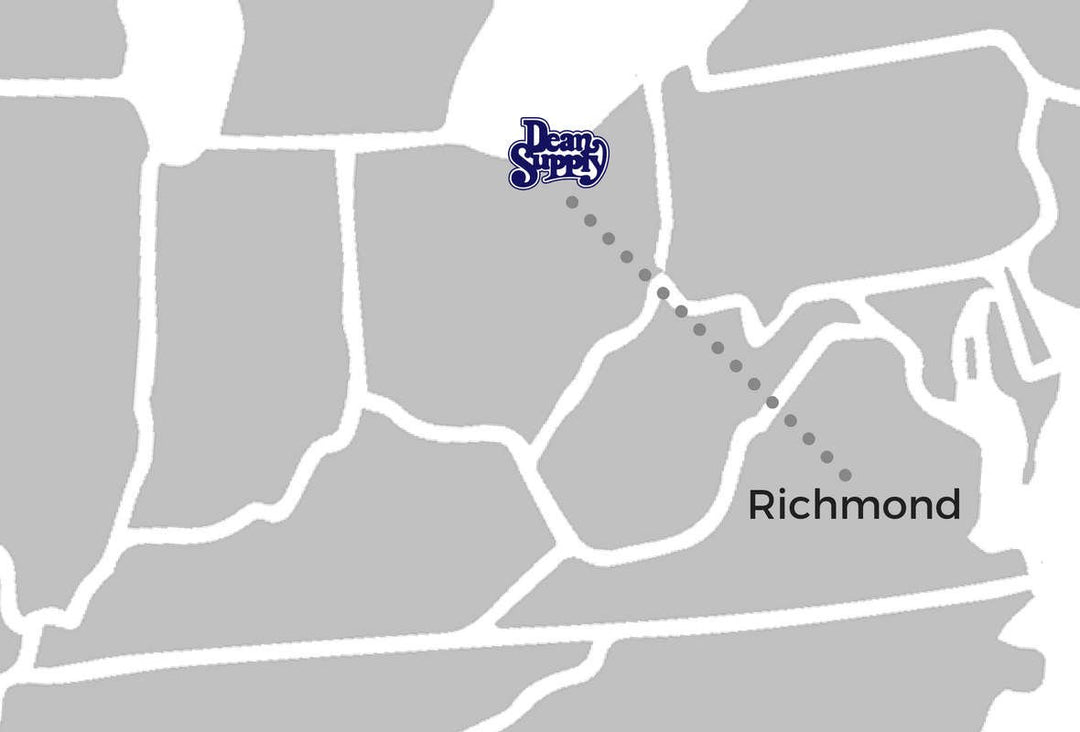 Estimated Delivery Time
3-5 Business Days
Get Fast & Reliable Shipping To:
Richmond, VA
Petersburg, VA
Ashland, VA
Midlothian, VA
Need Assistance?
No matter what type of kitchen supplies or commercial restaurant supplies you are looking for, we're here to help you get it right. Here at Dean Supply, we have a highly attentive customer service team readily available to answer your questions, help you make purchasing decisions or place orders on your behalf.