San Francisco Restaurant Supply

San Francisco, California is a unique city with an excellent dining scene to match. There are plenty of reasons to visit the hilly peninsula, from the breathtaking views, the famous Golden Gate Bridge, to the iconic Painted Ladies, but still, 40% of visitors to San Fran cite that restaurants and the food scene play a significant role in their decision to visit the city. With millions of tourists and locals to feed on a daily basis, a foodservice operator is going to need a reliable restaurant supply store to keep your San Francisco restaurant stocked and ready to feed every hungry customer. That's where Dean Supply comes in! We have thousands of items in stock and ready to ship right to your door.

No matter what type of restaurant supplies you are looking for, you are sure to find the best prices at ShopAtDean.com. From commercial kitchen equipment, bulk dinnerware, bar glassware, cleaning supplies, restroom disposables and everything in between, you can trust that we will do everything we can to get you your supplies with the least amount of friction. The best part is, unlike many of our competitors, most of our products don't have a minimum purchase quantity. If you don't need or can't afford to buy an entire case of dinnerware or glassware, you don't have too! We offer a large selection of items available by the each, so you only have to buy what you'll actually use.

Do you need commercial kitchen equipment that won't break the bank? Dean Supply has a complete line of professional equipment items to help you store, prepare and serve all of your unique culinary delights. From commercial ranges, charbroilers, deep fryers, sous vide machines, cheese melters, chef bases, planetary mixers and everything in between you'll find top brands at our best prices. From Adcraft, Star, Vulcan, Vollrath and many more, start shopping and start saving today! Not sure where to start? Talk to one of our expert customer support specialists.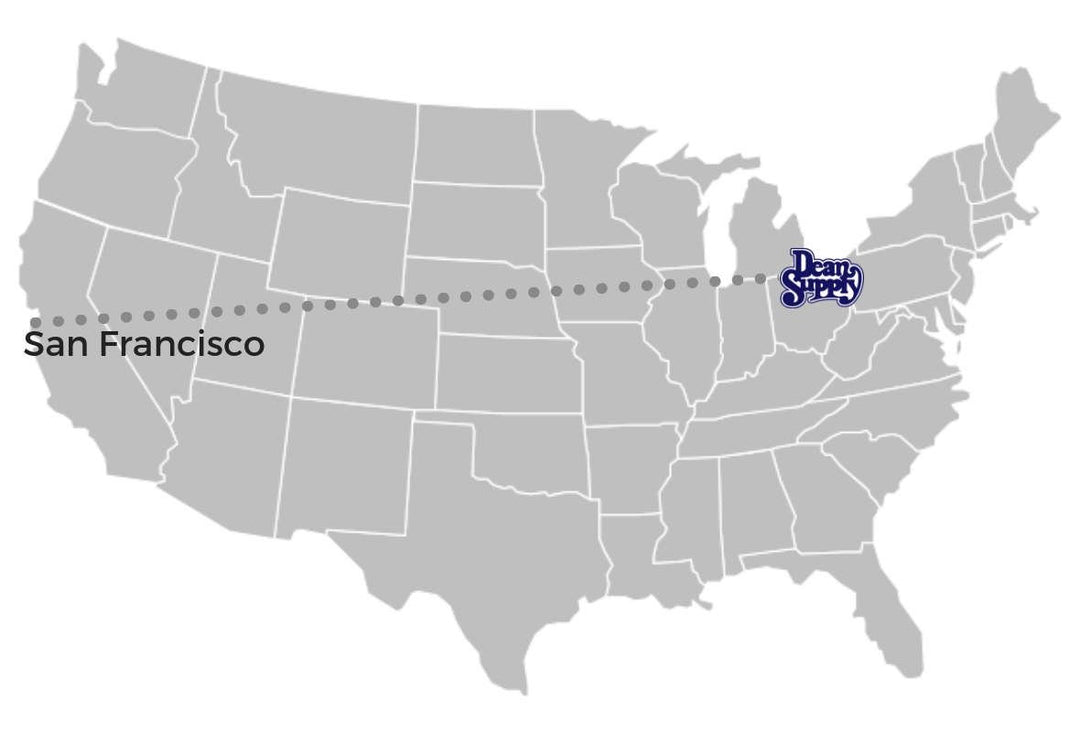 Estimated Delivery Time
6-10 Business Days
Get Fast & Reliable Shipping To:
San Francisco, CA
Daly City, CA
South San Francisco
Oakland, CA
Richmond, CA
Alameda, CA
San Mateo, CA
Need Assistance?
No matter what type of kitchen supplies or commercial restaurant supplies you are looking for, we're here to help you get it right. Here at Dean Supply, we have a highly attentive customer service team readily available to answer your questions, help you make purchasing decisions or place orders on your behalf.