Toledo, Ohio is home to many secret gems that delight locals and tourists alike. Known as "The Glass Capital of the World" or "Glass City" Toledo celebrates an innovative past and looks forward to an equally inventive future. From numerous outdoor activities and parks to various museums, landmarks, and restaurants, there truly is something for everyone. So take a stroll down the beautiful Maumee River, visit the historic Toledo Art Museum, discover some great local eateries and enjoy the grand melting pot of cultural diversity Toledo has to offer.

As your top provider of Toledo restaurant supplies and equipment, we can equip you with all the tools you need to run a successful business. Whether you need professional cleaning supplies, disposable takeout containers, commercial cookware, or anything in between, our Cleveland warehouse is packed full of top products from top brands. Since Toledo, Ohio is just a short trip along the lake from Cleveland, most of our packages will ship out to you very quickly - only two business days in many cases! If you are wondering where to buy restaurant supplies for your Toledo, Ohio business, look no further than Dean Supply!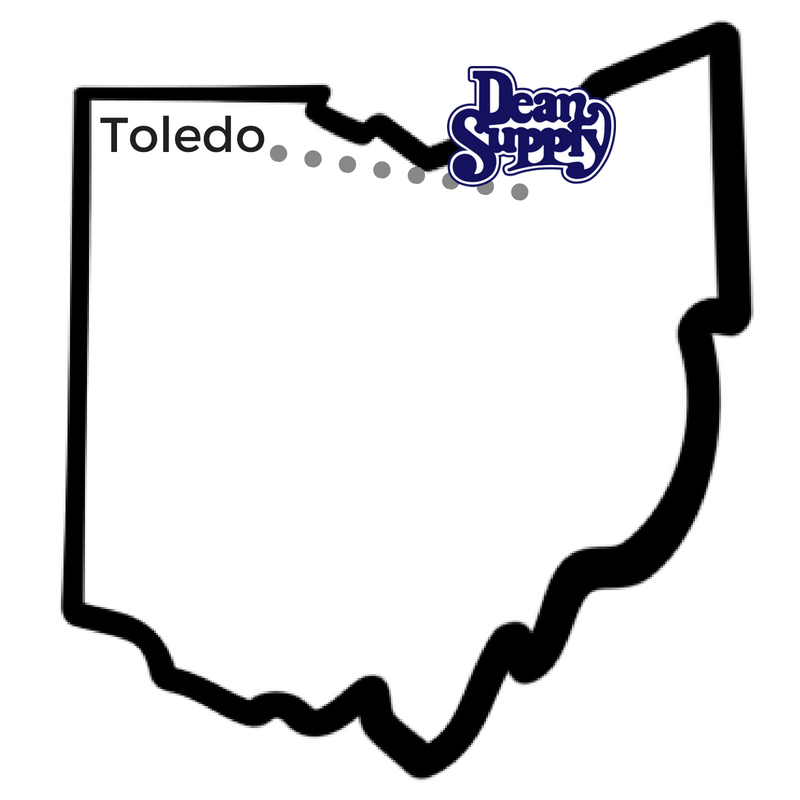 Estimated Delivery Time
1 Business Day
Get Fast & Reliable Shipping To:
Toledo, OH
Sylvania, OH
Rossford, OH
Perrysburg, OH
Maumee, OH
Bowling Green, OH
Need Assistance?
No matter what type of kitchen supplies or commercial restaurant supplies you are looking for, we're here to help you get it right. Here at Dean Supply, we have a highly attentive customer service team readily available to answer your questions, help you make purchasing decisions or place orders on your behalf.