Youngstown Restaurant Supply

Youngstown, Ohio, conveniently located between Cleveland and Pittsburgh, is a city that is full of rich history. It's the birthplace of many things including the NFL penalty flag, the Warner Brothers, and a wealth of great, local restaurants. With Dean Supply being just a few miles down the road, it is where to buy your Youngstown restaurant supplies. No matter what type of kitchen supplies you're in need of, you can find them here for the best prices around. Our Cleveland warehouse is located about 70 miles from the center of Youngstown so you can get fast, reliable shipping - only two business days in most cases!

While we do carry thousands of restaurant supply items like wholesale glassware, bulk commercial dinnerware, and restaurant equipment, we also provide a full line of professional janitorial supplies. From commercial grill cleaners, bathroom chemicals, janitorial disposables and so much more, you'll get top brands at the best prices online! So whether you are opening a new restaurant in Youngstown, Ohio, expanding your current location, or just looking to refresh your commercial kitchen supplies, Dean Supply is your go-to!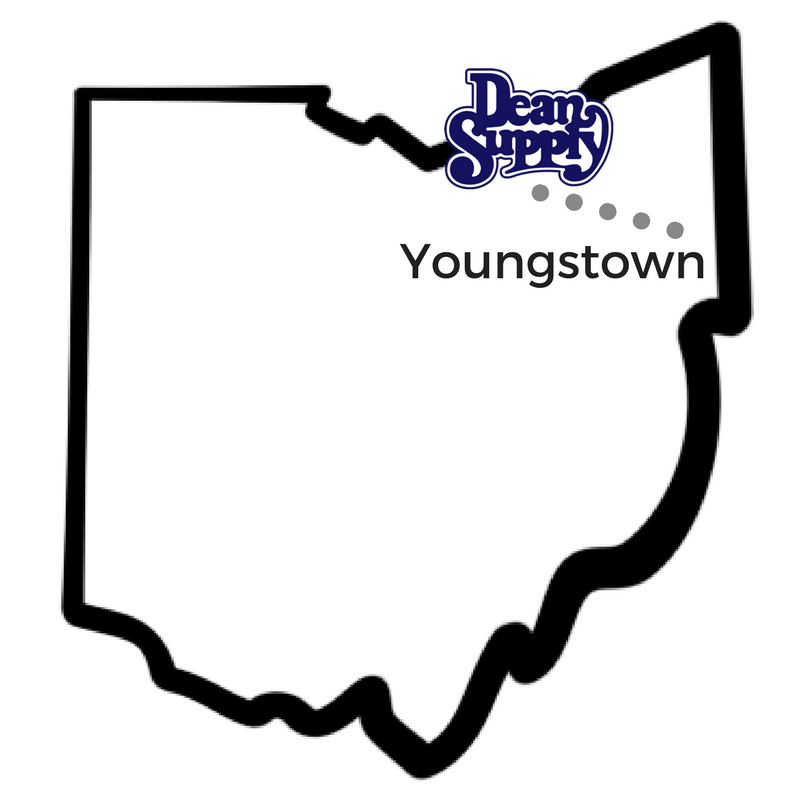 Estimated Delivery Time
1 Business Day
Get Fast & Reliable Shipping To:
Youngstown, OH
Warren, OH
Girard, OH
Austintown, OH
Boardman, OH
Need Assistance?
No matter what type of kitchen supplies or commercial restaurant supplies you are looking for, we're here to help you get it right. Here at Dean Supply, we have a highly attentive customer service team readily available to answer your questions, help you make purchasing decisions or place orders on your behalf.