Jacksonville Restaurant Supplies
The best part of Floridian cuisine is its unique culture fusions that can't be replicated anywhere else. Whether you're serving up a freshly pressed Cubano or buttering up crab legs, there is nothing better than taking that first great big bite and catching that salty sea breeze.

Yet in this globalized world of ours, iconic dishes are nothing without first preparation and presentation. With thousands of restaurants, competitive food trucks and kitchens, maintaining an inventory stock of dinnerware and food packaging is critical to serving guests. At Dean Supply, our warehouses can help equip all food-service establishments and commercial businesses with the tools needed for success.

As a top provider for Jacksonville, FL restaurant supplies, we strive to deliver the best service to every customer from the very moment they discover the great deals we have to offer.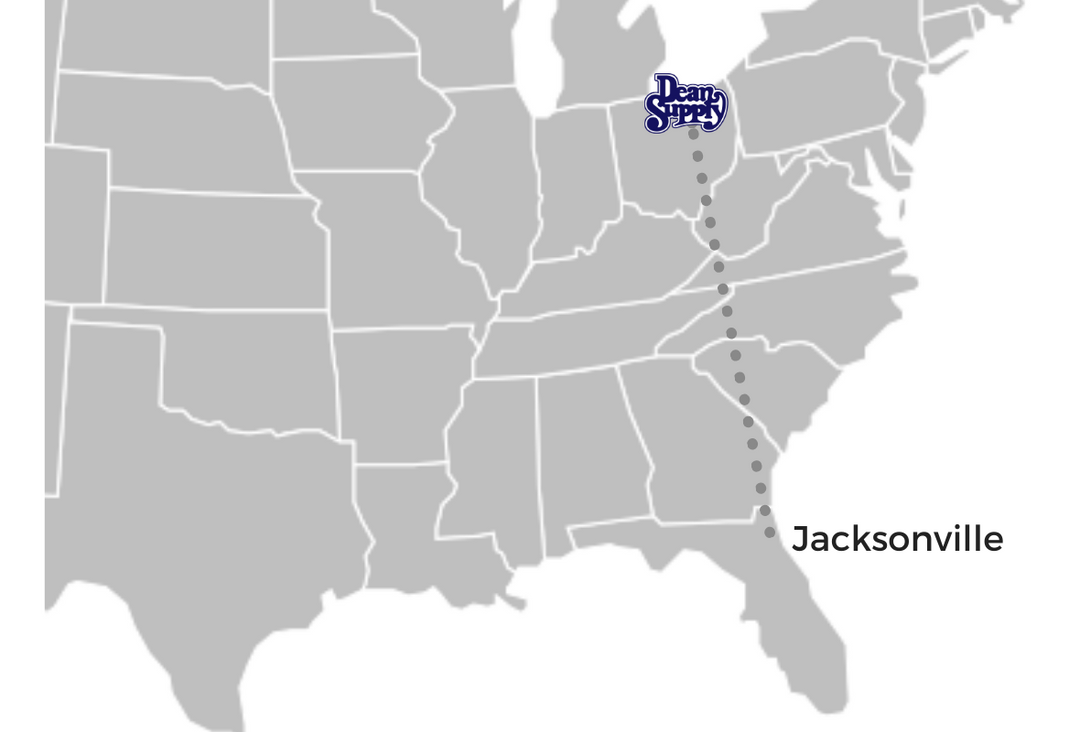 Estimated Delivery Time
2-3 Business Days
Get Fast & Reliable Shipping To:
Jacksonville, FL
Miami, FL
Orlando, FL
Atlanta, GA
Birmingham, AL
Need Assistance?
No matter what type of kitchen supplies or commercial restaurant supplies you are looking for, we're here to help you get it right. Here at Dean Supply, we have a highly attentive customer service team readily available to answer your questions, help you make purchasing decisions or place orders on your behalf.