Milwaukee Restaurant Supplies

Located along Lake Michigan, Milwaukee, WI has a lot to offer tourists and locals alike. You may think of cheese, beer, and baseball when you think of Milwaukee (and you'd be spot on), but there is so much more to the city than that. From the many beautiful parks to vibrant summer festivals, a diverse culture, and plenty of growth and development happening in the area, there is a lot to see and do. There is also a variety of unique and delicious places to eat! Since the city is situated right on the lake, it provides ample waterfront dining opportunities, whether it be along the lake or the many rivers that run through it. It's a truly spectacular dining scene that should not be overlooked.

Here at Dean Supply, we are committed to being the premier Milwaukee restaurant supply store for all of your foodservice needs. We carry a wide selection of all the tools and equipment you need to run a successful restaurant, bar, food truck, cafeteria, or hotel. With the best prices on professional cleaning supplies, bulk dinnerware, restaurant flatware, glassware and so much more, you'll never have to wonder where to buy restaurant supplies again. We also carry a long line of restaurant and kitchen equipment so you can confidently shop for the commercial refrigerators, freezers, ovens, blender, and more and trust that we'll be with you every step of the way!

With over 14,000 items in stock at our Cleveland warehouse, we are ready and waiting to ship your order to your Milwaukee doorstep. We can provide fast and reliable shipping, and we can even offer free shipping on some equipment items. With the option to buy in small or bulk quantities, you are sure to get the items you need without breaking the bank. We're also open to the public so profession and home chefs can shop our kitchen supply store online and save. Start shopping now and see how we can help you achieve your goals today!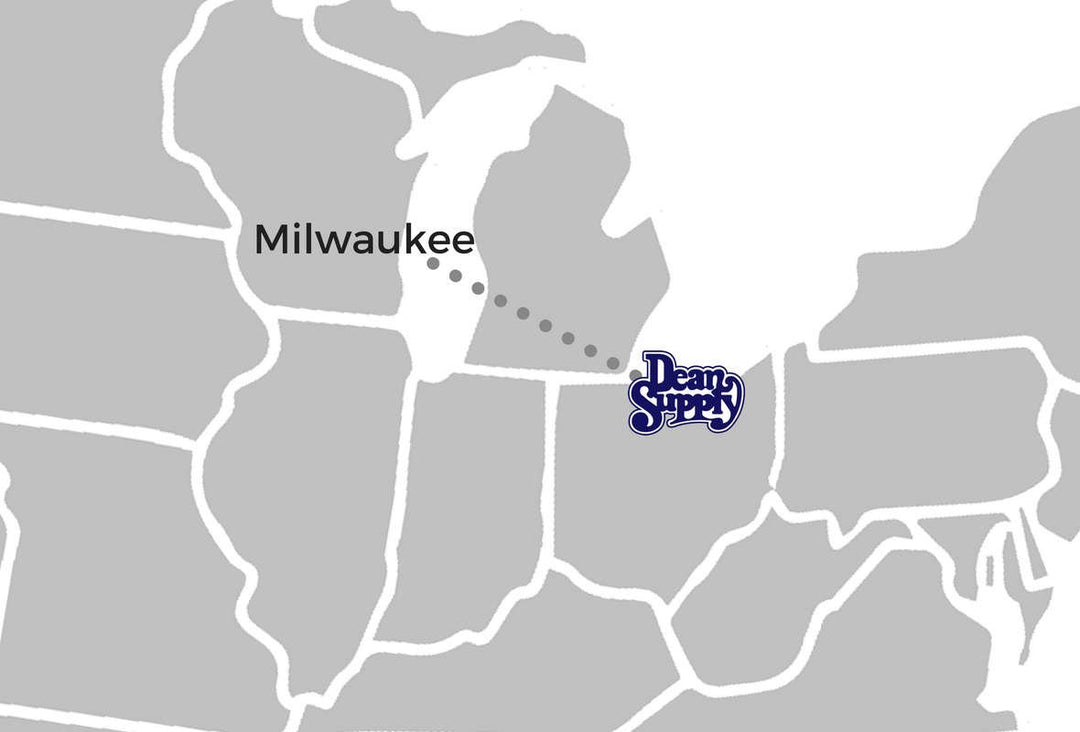 Estimated Delivery Time
2-3 Business Days
Get Fast & Reliable Shipping To:
Milwaukee, WI
Waukesha, WI
Racine, WI
Kenosha, WI
Menomonee Falls, WI
Need Assistance?
No matter what type of kitchen supplies or commercial restaurant supplies you are looking for, we're here to help you get it right. Here at Dean Supply, we have a highly attentive customer service team readily available to answer your questions, help you make purchasing decisions or place orders on your behalf.